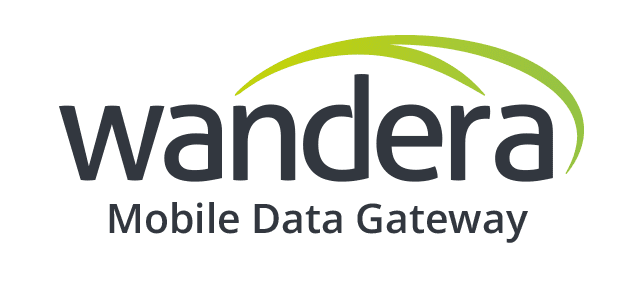 In order to help customers become more secure without installing more software, AirWatch has teamed up with Wandera Secure Mobile Gateway for secure access to the cloud from mobile devices directly from the AirWatch console . Administrators simply select the desired group of devices and Wandera's threat prevention services are silently pushed over-the-air to the mobile device with no interruption to the employee's enjoyment of their device.
"The new Wandera over-the-air deployment through AirWatch has made deployment seamless and significantly faster," said Jim Bryant, Enterprise Mobility Management engineer, Grupo Santander.
The Wandera Secure Mobile Gateway protects enterprises' mobile devices with real-time threat prevention, compliance and data cost management. Wandera's multi-level architecture includes the world's first cloud gateway for mobile. Wandera analyzes billions of daily inputs to detect emerging mobile attacks and protect sensitive company data. The on-device app integration with AirWatch enables administrators to identify and block threats such as data leaks, malware and man-in-the-middle attacks, and respond with real-time policy enforcement.
"We've worked closely with Wandera, as a part of the AirWatch Mobile Security Alliance, to give our mutual customers a simpler way to deliver threat prevention services," said Erik Frieberg, vice president, Marketing, End-User Computing, VMware. "This additional integration builds upon an already strong partnership with Wandera and delivers on our goal to simplify the mobile security lifecycle for our mutual customers."
"Integrating with VMware AirWatch, the world's foremost enterprise mobile device management solution, delivers on our promise to our global customers," said Stijn Paumen, VP Business Development at Wandera. "The product integration can significantly reduce administrative overhead and allow our mutual customers' mobility teams to gain increased security, visibility and control over their entire mobile fleet in seconds."
In support of this new integration phase, Wandera is launching a special mobile security offer for new customers using VMware AirWatch until 30 September 2016:
30-day free mobile security audit powered by Wandera, allowing customers to enroll 20 to 500 devices to receive an audit report highlighting mobile threats and risk exposure
Three months free Wandera service if the customer moves forward with a standard Wandera order following the audit
One-day free trial of Wandera Professional services for any customer over 1,000 devices
Chack out the official press release here.