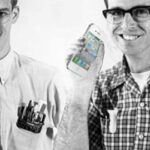 Today's youth is much more tech-savvy then any other group in the past. It's just a fact. It is almost as if it is written into their DNA these days. Chances are if you provided them with the latest video game they got it master or beaten by sundown. Sit them down in front of a desktop and its will be running smoother and quicker then when they first sat down. The latest smart phone will be set up, customized and stocked with the Top 10 Billboard play list within half an hour of the box being opened.
Provide students with iPads for educational purposes and chances are that the profiles and security policies set up on those devices won't last long if the proper measures are not taken, as one school district has recently seen. Ars technica recently reported that, Theodore Roosevelt High School in Los Angeles, which, according to the LA Times, has suspended its school-wide rollout of iPads after nearly 300 students "hacked" their school-provided devices to remove app and browser limitations."
Now the school's administration and IT departments didn't roll out the devices complete unprotected, however their shortcomings came in utilizing ActiveSync profiles to protect the devices. ActiveSync while common is a lower level method to set policy and security on iOS devices and as ars technical writes, "easily installed—and it's also easily removed." These are the sort of instances that really highlight the need for a proper Mobile Device Management (MDM) solution when looking to take advantage of increased mobility with in educational and enterprise environments alike.
Full scale MDM solutions go well beyond ActiveSync capabilities in terms of monitoring, tracking activity and devices status with policies that are much harder to remove or workaround. So the lesson to be learned here from Theodore Roosevelt High School is to go all in with your mobility initiatives. Consider all the risks and take the proper precautions in MDM before rolling out a program, whether you are issuing devices or running a BYOD program.
Click here to read more on Theodore Roosevelt High School's experiences from ars technical. Also access a free MDM solutions guide to understand the top MDM solutions options for securing the devices access your network.