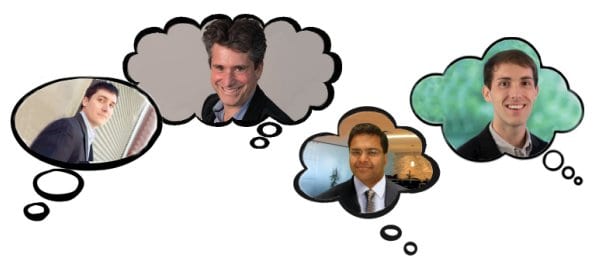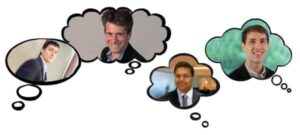 A recent article from SiliconANGLE.com highlights 4 separate consideration or thoughts around Bring Your Own Device (BYOD) programs and how they have impacted data management. Experts from Moka5, VMware, Bluebox Security and SOTI chimed in on different issues that BYOD is presenting for today's IT leaders offering suggestions on how to handle this growing trend. Topics include containment, a focus on data, display and operating system consideration.
It is safe to assume that these thoughts are not the only approaches, consideration or solutions that these experts and their companies have to offer however it is interesting to see the varying thoughts. First we here from David Appelbaum, Sr. VP of Marketing at Moka5, who focuses on containerization. This is ultimately they ability to break data up into separate compartment on a given device allow IT to focus and put parameters around said compartment or "containers" separately without effecting the other. He writes, "Moka5 uses containers to manage and secure only the corporate data and apps – isolating it from the host and maintaining barriers between it and personal data. All without performance degradation or intrusive policies that crop up at the most inappropriate times"
Blake Brannon, Senior Solution Engineer at AirWatch by WMware, points towards the diversity that BYOD can bring to IT's security and management responsibilities. As is the case with BYOD device type will be predicated on employee preference. They will use what they like so Brannon writes that "selecting a solution that is OEM agnostic (iOS, Android, Windows, BlackBerry, etc.) will increase employee adoption and IT control." Adam Ely, COO and Co-founder of Bluebox Security, talks about a popular subject surrounding BYOD and Enterprise Mobility Management (EMM) solutions that bring more to the table then traditional Mobile Device Management (MDM) solutions – the Data. Ely writes that in order to properly secure the data running through personal devices companies need to have the following:
1. The ability to see where data is in the mobile ecosystem and how it is being used.
2. The ability to enact and enforce dynamic data policies and controls that are informed by actual mobile usage patterns
3. The ability to act and respond to potential data loss incidents, especially of sensitive data.
CEO of SOTI, Carl Rodrigues, brings up an issue that might be a little closer to the hearts of the end users. He talks about display commonality between device type. While phone and tablets are the main devices being used today that may change tomorrow. We are already seeing watches and glasses entering the market as access point to communication and information. Rodrigues writes, "Variations of BYOx devices are very broad and will only increase.  IT must provide a consistent user experience so that data displays properly across device types and does not degrade when sent from device to device."
Click here to access the full article and for more from these enterprise mobility experts.