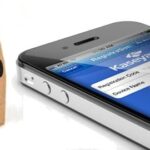 The debate for Bring Your Own Device (BYOD) in the enterprise continues to burn. IT says "No", but employees are clambering for BYOD. Those who say the cost of supporting such a program outweighs the benefits, and those who feel that the productivity and morale BYOD brings provide enough ROI to justify costs. We have all been made privy to what concerns surround BYOD programs: Employee devices introducing viruses, employees losing devices, employees stealing data. While we see these concerns increase when coupled with BYOD, we still are seeing the movement towards these programs increase as well.
These endeavors into BYOD, when the danger is clearly laid out before enterprises, are an early indication of one thing. BYOD is happening, and there is not much you can do about it. This might be a hard truth for IT to swallow, but in a recent Computer Business Review article Koby Amedume, Director of EMEA Marketing an IT systems management expert at Kaseya, offers a little insight and advice. "The benefits of BYOD can be significant – with greater flexibility and mobility, as well as familiarity with such devices, ultimately boosting productivity and staff satisfaction. However, as Juniper Research's report indicates, BYOD does also bring about a number of security challenges – a fact that was further underlined by our own research, which found that more than a quarter of IT organisations believe BYOD to be a greater threat to their organisation than data breaches and the cloud."
"If businesses are to truly make the most of BYOD, then the right Mobile Device Management (MDM) solution must be implemented to automate and secure the management of devices and networks," Amedume said. "An effective MDM solution should not only enable business to successfully and securely embrace BYOD, but also improve operational efficiency and reduce the burden placed on IT departments. With BYOD here to stay, companies must act now to address security issues and reap the significant benefits." If you can't beat them, then join them. If you are going to join them however, you should do it right. Click here to read more on the BYOD debate from Computer Business Review, and here to see how Kaseya can help you join the BYOD movement the right way.