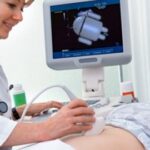 Bring Your Own Device (BYOD) programs are cropping up in large numbers across enterprises, educational institutions and, as Becker's Hospital Review points out, in health care organizations as well. Much like in the classroom or corporate conference room, healthcare professionals are utilizing personal devices to increase access to information, improve communication and better juggle their work and personal lives. All of these things are allowing for better patient care and communication between physicians or surgeons on diagnoses, but they also bring concern to those tasked with securing critical healthcare information.
Yes, the IT department in a healthcare facility probably has a help desk and works against trouble tickets around PC or network access issues, but one of their main roles is to be sure health information and data is secure and meets compliance and regulatory standards. Health Insurance Portability and Accountability Act (HIPAA), is a phrase that probably keeps healthcare IT professionals up at night and it is the act that sets the standard as to how healthcare organizations handle and manage their internal information. It is also something that BYOD programs and the increased use of mobile devices can possible put in jeopardy.
A recent article from Becker's Hospital Review highlights the benefits that these mobile devices bring into the healthcare sector, and also points out some of the issues they bring in regards to HIPAA compliance. The article offers 10 suggestions that will help healthcare IT departments meet these strict and stringent security requirements. The suggestions range from reviewing current security policies to setting expectations and setting clear and strict guidelines around mobility usage. They suggest application review and authorization as well as training around how to properly use mobile devices. A big one for us is the consideration of a Mobile Device Management (MDM) solution.
They write, "Consider mobile device management software that can provide secure client applications like email and web browsers, over the air device application distribution, configuration, monitoring and remote wipe capability, " "There's no single solution that will solve all the BYOD issues, but a combination of policies, education, best practices and third-party solutions can help mitigate the multiple security concerns."
Click here to review all their recommendations in full and for more on mobility in the healthcare industry.