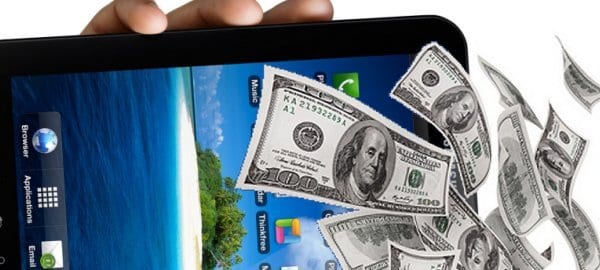 The Bring Your Own Device (BYOD) to work trend has been consistently growing in popularity, and according to a new report, the space is estimated to increase in value to more than $73 billion by 2021. That's a big jump from where it stands now, at $35 billion.
The report, from research firm MarketsandMarkets, says that BYOD policies are ballooning globally at a compound annual growth rate of almost 16 percent.
Some factors that contributed to the growth:
* BYOD makes employees more productive and happier at work
* Hardware costs are decreased for the company
* As smartphone popularity continues to grow, a new demand for enterprise mobility software in larger organizations with in-house IT departments is also increasing.
The report also stated that mobile device management (MDM) software holds the largest portion of market share in the BYOD and enterprise mobility software market. That share is also expected to expand, given the amount of people using their smartphones for both personal and work purposes.
There are still some concerns when it comes to securing BYOD policies, according to computerdealernews.com, which may affect the predictions slightly.
Canada and the US are estimated to add the largest market share for BYOD until 2021, according to the report.
MarketsandMarkets lists the following companies as major vendors in this space: Microsoft, Cisco, IBM, SAP SE, Infosys, Oracle, TCS, Blackberry, Tech Mahindra, HCL, and AT&T. The majority of those vendors are headquartered in the United States; however, there are a few from India, Germany and Canada.
For more information, click around our Mobility Management section or download our Enterprise Mobility Management Buyer's Guide.