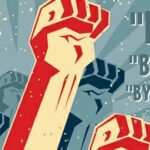 The results of a recent poll conducted by Fortinet may be a little worrisome for the enterprise IT Department. The poll centered around BYOD programs in the workplace and employee perspectives on corporate policies outlining device use. eWeek reported on a few takeaways from the poll indicating that employees no longer see the option or ability to bring personal devices into the workplace as privilege, but rather a right. A "right" that allows a convenience to access preferred applications, social media and personal communication. Apparently 74% of participants practice this "right" regardless of company policy.
These actions are not a case of being unaware of security implications or the impact these practices can have. The poll revealed that 42% of participants understand and believe that data loss and exposure to malicious IT threats to be the dominant risk through these devices. That doesn't seem to be stopping anyone though. 66% responded that they either have or would knowingly break company policy banning the use of personally owned devices in and for work. Furthermore 30% responded that they would break company policy banning the use of unapproved applications.
There is clearly a shift in how organizations operate and the challenges these practices produce, but those challenges should not fall squarely on the IT Department. Seeing these sorts of numbers and knowing the possible implications shouldn't there be organizational push, not just departmental, do all you can to secure data vital to an organizations growth. After seeing these numbers do employers (as a whole) need to take on the mind set of "if we can't stop them, then we better be prepared from them"? That preparation comes though the adoption of Mobile Device Management (MDM) and Mobile Application Management (MAM). That preparation will allow employees the convenience and productivity they now consider a "right", but also allow for the proper management and security measures needed to curb data threats that come with this new technology. Patrice Perche, vice president of international sales and support for Fortinet is quoted as saying, "Within such an environment, organizations must regain control of their IT infrastructure by strongly securing both inbound and outbound access to the corporate network." Read the entire eWeek article here to learn more on the Fortinet poll results.