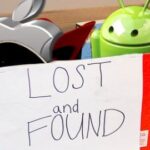 Datamation recently reported on a survey conducted by New York City-based data governance software provider, Varonis, that will continue to conversation as to the perceived benefits, threats and headaches that Bring Your Own Device (BYOD) programs bring to the enterprise. Based on survey results, despite its growing popularity, BYOD programs might have a negative impact on enterprises allowing employee own devices onto their networks. It seems as though these negative impacts stem from employees not using the devices properly and for the right purposes that would in fact bring the productivity BYOD is touted for.
Datamation quotes a Varonis finding that states, "nearly a quarter of employees stated that they spend more time than they care to admit using their personal device for personal use during work hours." It is this type of use that not only hinders workplace productivity, but increases threats and security though possible data leaks and malware making its way onto an organization's network. Survey results do indicate however there is little a company can do to fight this onslaught of personally owned devices within the enterprise.
Apparently 86 percent of those polled are "obsessed" with their mobile devices and are using them day and night for work purposes. Interestingly the survey also revealed that 60 percent respondents felt they could not fit their workloads into a 9-5 schedule and it seems that these devices are the only way they can accomplish the larger expectations that 43 percent felt they are being pressured to achieve. So what is the answer here? Does BYOD help or hurt? Can employees accomplish more with a BYOD program? Are the risks and headaches that BYOD programs present to much? Datamation quotes David Gibson, VP of Strategy at Varonis, as saying there is not much you can do to fight this trend. "Being connected to work around the clock appears to be accepted as the 'new normal'."  Gibson advises vigilance with a dash of mobile device management (MDM). "Making sure controls are appropriate to the risks — if the data is valuable, organizations need to control where it resides and who has access to it, need to be able to audit use, spot abuse." Click here to read more results from the survey and for the full Datamation piece.