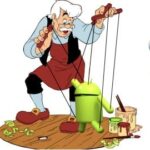 It's a story that many of you have either experienced or have heard about. In the past new technologies were introduced and disseminated by the IT department. With IT introducing these technologies came the ability to control and regulate who used them and also how they were used. Now with the consumerization of technology IT has started to loose their control on how technologies are used within the enterprise.
It is now the employees who are introducing new technologies and utilizing smart phones and tablets to gain access to corporate materials, improve productivity and incorporate some of their personal lives into the work place. It is the C level professional demanding access to work email and documents through their personal devices. With new technologies and a more tech savvy work force IT has found them selves playing catch up when they once could be considered the gate keepers of enterprise technology.
So what is the IT department to do? If you can not have complete control over the types of technology/hardware/end devices that enter the work place it is imperative that a solution is implemented that will bring in some level of control over those devices. That is where Mobile Device Management (MDM) and Mobile Application Management (MAM) come into play. Implementing one, or both, of these solutions coupled with a strong MDM/MAM strategy will bring back some of the control IT once had while taking advantage of the productivity and new capabilities that these new technologies bring to the table.
eSecurity Planet provides some great advice in a recent article around developing that strategy and some key questions you should be asking your self when addressing these things. Considering where the MDM solution will operate behind to the flexibility of the solutions to middleware concerns and to broader strategy alignment are all covered in the piece. Click here for the entire eSecurity Planet and read the advice offered up by Marshall Geyer.