The follow is contributed content from Calero. Here they talk about mobile security and enterprise mobility management in an era of rising mobility and the Internet of Things. The company it self focuses on Enterprise Communications Management (ECM), Mobility Management (MM), Expense Management (EM), Call Accounting/Usage Management (UM) and Telecommunications Management (TM).
---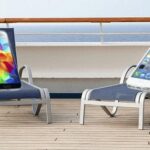 The explosive growth of mobility has changed the way we work. Employees are no longer tethered to their PCs residing within the four walls of their cubicle. Instead, they are free to roam using mobile devices and cloud-based applications that make completing work on the go easy and convenient.
Mobility, which used to be a perk reserved for certain employees, is becoming a business standard. So much so, that by 2018, 41.8% of the global workforce will be mobile, an increase from 36.4% in 2013.
The growth of workforce mobility is driven by a number of factors:
Companies going global benefit from a mobile workforce with feet on the ground and an office in their pocket, especially in areas poorly service by wireline.
It pays. A well-managed and supported mobility management program generates ROI through increased productivity and business agility.
Workers want it. It's not just employers who benefit; employees growing accustomed to the Internet of Things (IoT) and convenience of "always on" connectivity in their personal lives demand the same at work.
Connectivity, in particular, is driving exponential growth in workforce mobility. According to a GSMA report, there will be 250 million connections by the end of 2014, a significant increase from the 195 million connections counted for 2013. Gartner Inc. estimates there will be a 30-fold increase in the number of IoT devices by 2020, reaching 26 billion units.
Enterprise Mobile Security
The sheer number of connected devices and data will make getting work done more convenient, more efficient, and productive. But these benefits don't come without risks. Information security for example is compromised with the myriad of devices accessing the corporate network and multiplies the possibilities for loss or unauthorized access of corporate data. To mitigate risks, enablement and optimization of workforce mobility must be guided by a strong enterprise mobility management solution that includes effective enterprise mobile security policies that enforce usage policies, address third-party applications, track usage, and manage content.
Click here to learn more about Calero.