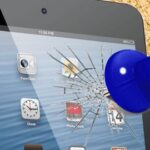 A recent report from Ovum, a leading technology research and advisory firm, says that enterprise mobility and the increasing management for mobile devices will be a high priority for all CIOs throughout 2015. Ovum's report, 2015 TrendstoWatch: Enterprise Mobility Report, highlights the Consumerization of IT as the main driver in the huge growth we have seen in enterprise mobility over the past few years.
While there certainly has been growth in enterprise mobility there has been some push back to certain aspects of it. Mainly around Bring Your Own Device (BYOD) programs and the security and privacy issues that the strategies bring. For CIOs, they must jugle the immense security threats BYOD brings to their organizations while trying to optimize the worker productivity that these programs can offer. For the employee, they must struggle with the notion of possible giving up a bit of privacy while benefiting from the comfort and convenience BYOD can bring to their work life balance.
Despite these issues when it comes to enterprise mobility it clearly is not going anywhere any time soon. With that said Ovum's report outlines 5 key trends they predict for 2015 as enterprise mobility continues to grow.
The "mobility mismatch" between employers and employees will persist, even as enterprise IT departments get to grips with consumerization.
More businesses will think beyond BYOD – the distinction is formal versus informal and managed versus unmanaged.
More enterprises will frame enterprise mobility management (EMM) in a workspace strategy.
Senior line-of-business executives will apply pressure, not just employees.
SMEs and the vendors that sell to them should expect 2015 to be more mobile-centric.
In a recent release regarding the report Richard Absalom, senior analyst,enterprise mobility at Ovum, says: "While pressure from end users continues to have an impact on the shape of the EMM market, it is time for enterprises to become more proactive with their mobility strategies and look for ways that mobile devices – whether corporate or employee-owned – and apps can work in tandem with other endpoints to transform the way that people work. Vendors and service providers in the space need to keep expanding the range of features and services that they offer to meet the growing range of demands, and they will also need to continue to build effective partnerships, especially in support of large, global organizations which expect and demand consistent global service delivery."
Click here to read the full release and for more on Ovum's 2015 predictions and trends for enterprise mobility.