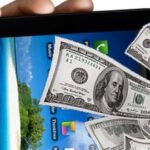 In an interesting interview we are provided with a glimpse into Federal Bank's (one of the leading private sector banks in India) IT department and some of their major IT deployments, new projects and forecasts on new technology in the banking sector.  Express Computer was able to speak with KP Sunny, CIO of Federal Bank, who outlined their IT Policy briefly in saying, "Our IT policy aims to ensure the continued availability of IT resources to end-users, the delivery of quality services to our customers and to manage the IT infrastructure in line with our business aspirations. We also have stringent data security policies."
They go on to talk about current projects the Federal Bank is currently spearheading including web site re-designing, re-engineering and designing new accounting procedures to capture multi-currency accounting as well as developing and nearly deploying risk-management solutions to combat the number of channels available for making transactions. What interested us the most at Solutions Review was Sunny's response to what he though would be the next wave of new technology impacting the banking sector.
Sunny's response was simply, "Mobile devices will be the next wave". Like many other enterprise sectors, banking is clearly privy to the benefits and opportunities that mobility can bring to their business processes. Whether this mobility allows for quicker customer transactions, or as Sunny says it will free managers from their desks and also act as a better tool to acquire customers, banks are seeing the value in mobility. He also states that BYOD will change the environment in the near term, but he says "given the security concerns attached to it, the banking sector may not be ready to allow employees to bring their own devices onto the network."
What are your thoughts? Do think that give the nature of the banking sectors internal data makes high levels of enterprise mobility and BYOD programs are to risky at this point? There is no doubt that other sectors are embracing this technology wave now and no doubt there are a large number of solutions out there to manage and secure these mobile initiatives, but are they ready to support the level of security needed by banks? Let us know what you think and read the full article here.