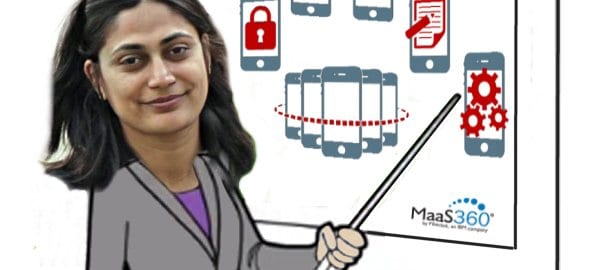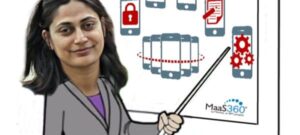 As enterprise mobility environments mature they inherently become more complex to manage and secure. As more and more smartphones and tablets access information through cloud services, business intelligence tools and email management will need to go beyond just the devices themselves and focus on applications, content and data as well.
A recent blog post from Pragati Chaplot Jain a Technical Writer with Fiberlink, now an IBM company, looks at the 5 components of the new approach to securing enterprise mobility that will encompass all of the focuses mentioned above, Enterprise Mobility Management (EMM). They break these 5 components down as follows, "Mobile Device Management, Mobile Collaboration, Mobile Application Management, Secure Containers, and Configuration Management Tools."
Let's take a quick look at a few of the features that each of these components bring to the table for a comprehensive EMM solution according to Fiberlink.
Mobile Device Management (MDM):
Management of the office's mobile device ecosystem
Remote lock or wipe for lost or damaged devices
Mobile Collaboration:
Facilitate collaboration between different user groups for effective decision making
Enable end users to  edit content in a real time
Mobile Application Management (MAM):
Monitor and evaluate their apps' state of health
Restrict apps that may introduce vulnerabilities or impede employee productivity
Secure Containers:
Address employee privacy concerns by sandboxing enterprise communications in a container
Shield enterprise apps and folders from personal apps and folders
Policy and Configuration Management:
Push security controls to mobile devices
Alert admins of any prohibited activity in their mobile ecosystem
Click here to read the full blog post from Fiberlink and to understand all the features of these 5 components of EMM.