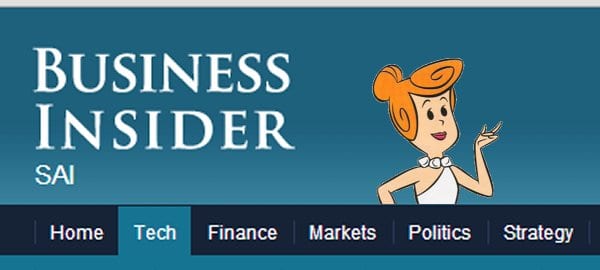 In a recent Business Insider article Julie Bort tackles the current enterprise mobility environment in both large and small companies. She writes about the current state of enterprise mobility adoption and the implementation of Mobile Device Management (MDM) and Mobile Application Management (MAM) solutions needed to securely execute such strategies. With the explosion of devices in enterprises, as Julie points out, these solutions are critical to network security, but it is still shocking to look at the number of organizations that have yet to implement such security measures (over half according to a Computerworld survey).
For those of you who can be lumped into that category Bort outlines a few trends that might help you stay ahead of the curve as you eventually address an MDM/MAM initiative – as we expect you will. The first being that "The Cloud Is The Future For MDM". We tend to agree with Bort here, and it might be a safe bet in looking at other software and solutions of recent past. Things have been moving to the cloud across the board so it might just be the natural progression for MDM, MAM and Enterprise Mobility Management solutions as well. While we may see more vendor offering cloud-base solutions that is not to say that is the only way to go as we have said in the past there is no silver bullet to enterprise mobility security. On-premise solutions will continue to deliver benefits that cloud solutions may not be able to match. For the "security first" IT Director on-premise may offer a higher level of security and allow for data back up on corporate data center incase things fail where the cloud can not offer that capability. For the "agile" IT Director cloud-based solutions will allow for quicker deployment and an ease in upgrade as end devices and operating systems continue to change, as they seem to do "occasionally".
Bort also writes about the rise in and the increased thought behind MAM. The though here is that the data and the applications used to access said data are more important than the devices themselves. Borts article includes a graphic that clearly defines the main functions and differences between MAM and MDM. Once again; there is no silver bullet when it comes to enterprise mobility security. Organizations need to understand how they are utilizing end devices to best determine what type of solutions fits best. Bort goes on to talk about small business utilizing these types of solution and wraps up a few main points as follow:
MDM vendors generated about $300 million in revenue in 2010, but that figure will quadruple by 2015 to $1.2 billion, according to market research firm, IDC.
Mobile Application Management, MDM consulting, and small business clients present significant new growth opportunities.
In the next five years, 65 percent of firms will adopt an MDM solution.
MDM clients can opt for vendors who provide both cloud-based and on-premises MDM software.
Click here to read the entire article here and learn more about this evolving and growing solutions category.
Want a free companion resource for the EMM Magic Quadrant? 
Complete and comprehensive rundowns of the top EMM vendors and what their solutions include
Bottom line descriptions of each solution and their strengths
Important questions to ask yourself and potential vendors when considering a solution
Market overview of the current mobility management space
Complete glossary of mobility management terms
Download Now