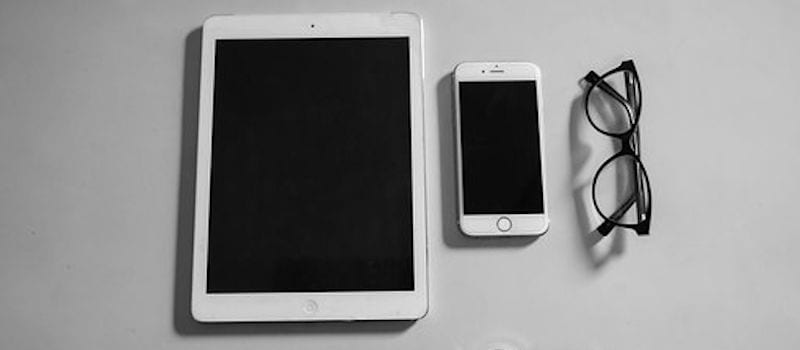 Gartner recently unveiled their latest Critical Capabilities report for High-Security Mobility Management, which includes 15 vendors. Blackberry came out on top with the highest score for every use case.
The tech giant defines high-security mobility management as "a subset of the enterprise mobility management market, which serves organizations with stringent requirements."
Some key findings from the report include that high security and managed mobility platforms don't always correspond to one mobile technology market, according to Gartner. Another key takeaway is that the tools that offer the tightest security often need users to "accept reductions in scope and flexibility, which affects users' experiences." That can include pricey and niche hardware and software that often may not have as many options when it comes to devices and features.
The report recommends that those in charge of endpoint and mobile security plans with a major focus on security should pick "products that will support business processes without undue disruptions or interference, because solutions with high-security qualifications may not meet usability expectations." Gartner also suggests that you prepare tiers of access that don't require as many configurations for tasks that aren't considered sensitive.
The tech giant looked at the following use cases while completing research for this report:
High-Security Government Grade
High-Security Commercial
Shared Data
Shared Devices
Nonemployee
Bring Your Own (BYO)
And when it comes to inclusion criteria, Gartner chose vendors that qualified for the Magic Quadrant for Enterprise Mobility Management Suites along with those who provide software and hardware to high-security buyers. The organization also looks at those who offer solutions that are compatible with at least one of the current mobile OS platforms, those with products that were available before June of this year, and more.
The following 15 vendors were included in the report:
Atos
Atos is headquartered in Bezons, France and offers Hoox for Business, which is a self-contained mobile platform used for securing enterprise data. Gartner notes that this vendor was not included in the 2017 Magic Quadrant for Enterprise Mobility Management Suites.
BlackBerry
BlackBerry came out on top on all of the use cases presented in this report with its BlackBerry Enterprise Mobility Suite (BEMS). The company is headquartered in Waterloo, Canada and "is now a mature integration of BES, Good Technology and WatchDox capabilities," according to the report.
CheckPoint Software Technologies
CheckPoint offers global firewall and VPNs and is headquartered in Tel Aviv, Israel. The company provides a mobile security solution that has a software container called Capsule for both iOS and Android, a threat prevention tool and more. They also do not appear in the latest Magic Quadrant for EMM.
Citrix
Citrix offers XenMobile, a mobile management tool that integrates with the vendor's server-based computing, VPN and virtual desktop products. They are headquartered in Florida and partnered with Microsoft.
CommuniTake
CommuniTake offers various mobility solutions and is headquartered in Yokneam, Israel. In addition to its EMM offering, CommuniTake Intact Mobile Security, they also provide a purpose-built mobile device, a custom-built OS with tight security, and ancillary tools.
Cyber adAPT
Cyber adAPT offers an EMM platform and is headquartered in California. Their solution, Skwiid Mobile, is compatible with both Android and iOS and can be deployed in any type of enterprise, according to the report.
GSMK
GSMK combines hardware and software in their CryptoPhone solution; it provides a secure container for executing high-security software. The company is headquartered in Berlin, Germany.
IBM
IBM's EMM solution, MaaS360, is only available in the cloud, but it does offer an on-prem access gateway for apps and email. The company is headquartered in New York.
Kaymera Technologies
Kaymera Technologies provides a custom version of Android for high-end devices, Kaymera 360° Mobile Cyber Defense System. It's headquartered in Herzliya, Israel.
MobileIron
MobileIron provides a bundled suite, which is a complete management solution with high-security controls; it's available on the ground or in the cloud. The company is headquartered in California.
Samsung Electronics
Samsung is based in South Korea and offers integrated hardware and software solutions that utilize silicon-embedded processing and attestation, according to Gartner. Samsung was not in the latest Magic Quadrant for EMM.
Sophos
Sophos provides Sophos Mobile for EMM and is based in Oxford, England. The vendor made the cut for Gartner's Magic Quadrant for Endpoint Protection Platforms along with the latest Magic Quadrant for Enterprise Mobility Management Suites.
Thales Group
The Thales Group provides Teopad, which is a solution that offers a safe workspace for Android and iOS devices. They are headquartered in La Défense, France and didn't make it into the latest Magic Quadrant for EMM.
Virtual Solution
Virtual Solution is headquartered in Germany and offers a mobile security tool that features a software container that incorporates email, contacts, calendar, and more, according to the report.
VMware
VMware is based in California and its AirWatch product is a complete EMM suite. The company is making progress in becoming a UEM provider, according to the report.
CommuniTake was the only vendor added to the report this year and Microsoft was dropped along with Pulse Secure, Soti, Silent Circle, Sikur.