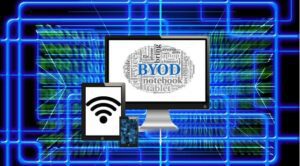 The age of mobile is here and without realizing it, the number of devices being used to access you secure enterprise network has grown exponentially overnight. Between BYOD and company devices you can count on each employee possible having three mobile devices each to access the network. With this increased traffic concerns including security and budget are going to be running through your mind, but there is also the concern of the wireless LAN traffic.
As we know, mobility is now a huge part of corporate life and allows us to take our professions all over the world and work from whatever spot we are comfortable. We are no longer bound to our desks and in most cases this encourages a healthier lifestyle and more creativity.
But with any technological mass migration there are a lot of things to consider to make sure that things run smoothly. This brings up the connection of mobile technology and wireless networks. When there are too many devices all trying to connect to the same wireless network, the speeds will suffer. This frustrating problem is one we can all relate to and it is unacceptable in the enterprise.
With BYOD, CYOD and COPE, how do you decide what's best for your company? This Free White Paper breaks down each concept to help you clarify which solution will work best for you.  .
When employees go to access their corporate data, they expect to be provided with services to do so; it allows them to do their job efficiently and for you to get the most out of their work. The most common service that causes problems is slow internet speed. People losing connections, not able to connect or not able to load what they need to is the best way to kill progress on a busy day costing you more time and money that it would take to remedy the issue.
With all of these extra devices coming in, bandwidth becomes a very real issue. Once you allow for BYOD and supply employees with laptops and tablets, the bandwidth on your wireless network gets eaten up at a much faster rate causing paralyzing slowness at the busiest times of the day.
So where does 802.11ac come in? There are a few ways that 802.11ac wireless will affect your mobile experience. It will allow more devices better network connectivity and will immediately show your employees a stronger, more reliable network.
But there is a catch. The devices need to be 802.11ac capable in order to fully experience the benefits of 802.11ac. Most newer devices will be compatible, but this poses a problem with BYOD. Employees wanting to use their older devices will still be able to use the network the same way they always did, but they will never be able to get the faster speeds.
When upgrading technology, it's important to think about all aspects of it and how they all work together. Letting employees have more freedom and allowing them to use mobile devices but your wireless network will be unforgiving when looking at the big picture. Before committing to any big upgrade, make sure you consider all aspects.