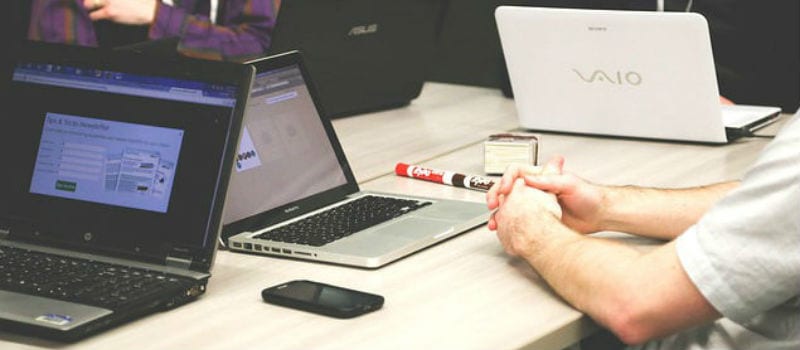 Most mobile device management content is directed toward the enterprise level but that does not mean it's only for enterprise sized clients. Small and midmarket businesses have a lot to gain from a mobile device management solution as well and it could be the component that helps maximize productivity for your small, trusted group of employees.
According to a study done by The SMB group, SMBs that have adopted mobile solutions label them as "essential business enablers." This makes the need for MDM solutions in small businesses particularly beneficial because of the small workforce. In an SMB, each employee usually holds a more diverse role and caries more individual responsibility than in the enterprise. With the small, and sometimes one person departments, any advantage that could save time is a huge benefit.
In the SMB Mobile Solutions Study, more than 70 percent of small businesses and nearly half of very small businesses had planned to increase their mobile spending. These numbers have grown significantly over the past two years and are telling of just how successful mobile strategy has been in SMBs.
The only thing standing in the way of any small business dominating their mobile strategy is the attention to security. What makes it the most difficult for an SMB is the fact that company growth of even a small amount means a complete shift in dynamic. It's much easier for a small business to over extend themselves than for a larger business because the rate of growth will spike. Also because small business employees often where many hats and maintenance can sometimes slip through the cracks.
This is especially true with BYOD devices in small businesses. It makes more sense to use BYOD in SMBs because it's very expensive to buy employees devices out right and with all of the MDM solutions that offer BYOD there's no reason why this can't be possible. You just need to keep an eye on employees and what they are using for apps in the workplaces: remember Shadow IT is not your friend.
With those cautions taken, SMBs going mobile is very valuable, perhaps even more so than for larger companies because the growth of productive activity is so, much more impactful in a smaller environment. If you are a small business who hasn't looked into MDM yet, it's time to consider it.