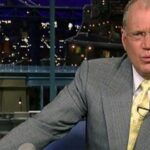 It is clear there is no stopping the growth of mobility in the enterprise, and in a recent article from PACE, Ilan Rubin, Managing Director at Wavelink, is quoted as saying "Organisations have to face up to the challenge of how to secure and manage the mobile devices used by workers while effectively protecting the entire mobile enterprise. Implementing a cost effective, automated MDM platform not only ensures a more secure environment, but also helps reduce additional management costs."
If enterprise's hands are going to be force to "face up" to this growing trend then they might as well bring in the solutions that can offer all the necessary features and functions that allow for the greatest management and security, right? Well the PACE article outlines 10 "must haves" when looking to bring on a Mobile Device Management (MDM) solutions, and it just so happens to highlight two of the providers Solutions Review has been tracking that offer those 10 must haves. Wavelink and Zenprise.
Here is the condensed list of the 10 "must haves" that PACE outlines. Click here to read more about these 10 features offered my both Wavelink and Zenprise.
End-to-end security across mobile devices, apps, the network and data
The option to set dynamic, context-aware policies
Grant granular access to mobile apps on a case-by-case basis and  segregate critical business apps from non-compliant or potentially malicious apps
Monitor and profile mobile network traffic and user behaviour and ensure integration with Security Information and Event Management (SIEM) solutions
Support employee devices remotely
Architected for security with data residing behind a firewall
Scale to support multiple locations and all of my employees
Highly available at all levels including web, app, data, and, in the case of cloud, at the data centre
Flexible deployment options
Mobile data leakage prevention (DLP)