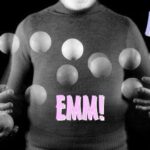 In an ever growing mobile environment in the enterprise there is no doubt the mobile device management (MDM) is a key component to network and devices security. However, some are saying that it is not the only piece to the puzzle. With continually improvement to end device capabilities and the application of those capabilities into the workplace other management and security functions are becoming a necessity as well: Telecom expense management (TEM) and mobile application management (MAM).
Chris Marsh, of Yankee Consulting Group, writes that companies ideally what to bring in a solution that can unify all of these management and security capabilities under one platform referred to as enterprise mobility management (EMM). Marsh says in reference to MDM and MAM, "If you have two separate solutions, dealing with those two things, then it's obviously not joined up. If you have one platform, that kind of security is much easier to enforce. There are other efficiencies to be had by implementing an integrated EMM platform, including the ability to have one centralized place for help desk issues and diagnostics". Marsh also highlights to solutions providers, SAP Sybase Afaria and BoxTone, as companies moving into and offering the EMM platform.
Ideally one would want to cover all bases, right? One solution that could take care of all security issues presented by enterprise mobility sounds great. The thing is that there is not one specific plan or strategy when it comes to every individual company. That is why it is so important to really focus on your specific security strategy and what is most important you and your organization. What is most important to you, securing the devices themselves in case of loss or theft or is application management and data most important? How are these devices going to be utilized within the enterprise and how do you see mobility scaling in the future? If one is more important than the other would a solution with a more singular focus on MDM or MAM be better? As we have stated in the past, implementing enterprise security around incoming mobile devices is a marathon and the most important part is the first leg when you are planning your strategy. Take the time to ask yourself all the right questions and understand what you will truly need to offer the best security for your organization.