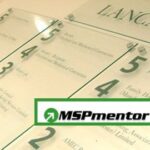 Joe Panettieri of MSPmentor seems to think they are, and it could be affecting the rate at which Mobile Device Management (MDM) solution providers are growing. Panettieri writes that major MDM providers are missing large opportunities to work with Managed Service Providers (MSP) in the small business market because they don't, "understand the MSP mindset in the SMB market."
Panettieri outlines a few key topics that MSPs are looking for as he highlights the mindset that MDM solution providers apparently do not understand:
Recurring revenue opportunities;
Service provider licensing models that MSPs manage on behalf of the customer and the back-end vendor;
Billing capabilities that allow the MSP to manage how customers are charged for mobile device management; and
White label capabilities that allow MSPs to brand the MDM service as their own.
The article further highlights the need for MDM solutions providers to understand the MSP stance and align accordingly, "While the MDM technologies can be powerful, I don't think corporate IT managers and MSPs want yet another standalone management dashboard." What are you thoughts on this, and should MDM providers get on the same page with the MSPs? Tell us what you think and read the full MSPmentor article here.