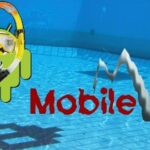 With a reported 600,000 Android devices and over 150 million devices powered by the OS around the world  there is no doubt that IT Departments will be seeing Android become part of their BYOD environments more regularly. With that said MobileIron is getting the word out about its Enterprise App Storefront, and Mobile Device Management (MDM) solutions that allows you to distribute and secure Android apps with ease.
MobileIron recently presented their product at the Android Developers' Sandbox at Google in May where TMCnet reports they were, "especially pleased to be participating in the Android Developer Sandbox because our goal is to help multi-national companies welcome Android into their enterprise." Continuing their push to educate the end users as Android devices continue to flood the work environment they are putting on an event titled, "Android's Enterprise Role in 2012" on Wednesday, June 20, 2012 at 10:00 a.m. PDT.
The event will outline MobileIron's Android solution an covering key topics such as "five steps to be mindful of when preparing your organization for the introduction of Android devices. How to enhance security within Android smartphones and tablets. The best Android devices to select that will meet individual company and BYOD deployments requirements and what really needs to be done during the Android registration process." Click here to read the entire TMCnet article and register for MobileIron's Android webcast.