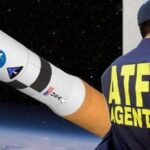 Here are two pretty interesting use cases for both Mobile Device Management (MDM) and Mobile Application Management (MAM). FierceGovernmentIT reports on NASA and the The Bureau of Alcohol, Tobacco, Firearms and Explosives (ATF), and the approaches they are taking towards securing data and information as mobility continues to grow in their environments.
First is NASA, and whether they are securing data and information about their latest findings on Mars or the newest innovations in Nuclear Propulsion Through Direct Conversion of Fusion Energy they are taking a MAM approach to mobile security. "At NASA, mobile device management isn't about the devices at all, said Erna Beverly, enterprise applications service executive at the agency."We took a lightweight approach to MDM via [mobile application management] and we're using an in-house developed, secure mobile access point and security services to address the security of the data, not the device."" Not surprising that NASA is using an in-house developed solution right?
The ATF takes a different approach to mobile security addressing the devices themselves through MDM. Through a combination of two top MDM solutions providers, Good Technology and AirWatch, they are able to address network security and access for their agents. Amongst other thing, they are utilizing Good Technology's MDM solution to address their needs to "ensure that ATF information stays within the sandbox, which requires a complex passcode to access." AirWatch "allows agents broader access into the iPhone to use third-party apps to take photos, GPS readings and send information back to the bureau through the enterprise case management system." Read more about NASA's and the ATF's approaches to securing their mobile workforces here.