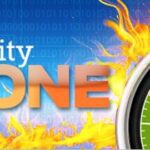 The Mobile Work Exchange "2014 Mobilometer Tracker: Mobility, Security, and the Pressure In Between" report was recently announced.  Commissioned by Cisco Systems, the report includes findings from the Secure Mobilometer, a self-assessment tool used to better understand mobile security practices and threats.  For this study, employees from both the government and private sector were interviewed about their mobile device behaviors and practices.  The report states that government workers rate higher than their private-sector peers in terms of safe mobile device usage.  However, the report also says that government employees can improve their mobile security practices.
"While the government is significantly safer than its counterparts, there is still much work to be done.  Ensuring policies are being enforced is the best way to secure critical government data.  Closing this gap equips government employees with the knowledge to thwart potential security breaches," says Cindy Auten, general manager of Mobile Work Exchange.
Some of the key findings of the study include:
* 41% of government employees who used the Secure Mobilometer tool are putting themselves and their agencies at risk with current mobile device behavior.
* 90% of government employees use at least one mobile device (laptop, smartphone, or tablet) for work-related purposes.
* 86% of government employees lock their computer when away from their desk.
* ½ of government respondents indicate that their agencies have formal, employee-centered mobile device programs.
* More than 25% of government employees have not received mobile security training from their agencies.
"The 2014 Mobilometer Tracker study shows that six percent of government employees who use a mobile device for work say they have lost or misplaced their phone.  In the average Federal agency, that's more than 3,500 chances for a security breach.  Organizations need to take the necessary steps to protect their data and minimize the risk of data loss," says Larry Payne, Cisco vice president, U.S. Federal.
To read the entire report from Mobile Work Exchange click here:
https://www.mobileworkexchange.com/uploads/3000/2859-Secure_Mobilometer_Report_Release_FINAL.pdf