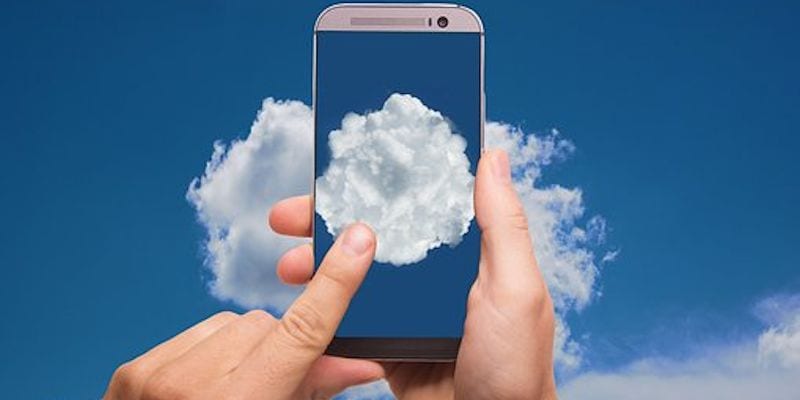 Quest Software just unveiled the availability of the KACE Cloud Mobile Device Manager (KACE Cloud MDM) and integration with KACE Systems Management Appliance (SMA). The company's goal with this new release is to help organizations streamline mobile endpoint systems management.
The KACE Cloud MDM SaaS offering allows IT administrators to manage and secure mobile devices with ease, according to a release from the company. The tool also provides simple enrollment and makes it easy to provision devices and manage passwords. With this solution, a user can easily locate, erase and reset mobile endpoints from anywhere through a cloud-hosted solution, the vendor reported.
This product was produced for up and coming organizations and the release of KACE SMA v8 boasts several new capabilities that automate the management and protection of devices with access to corporate data. The company also released a new companion application, the KACE GO Mobile App, which allows admins to access KACE SMA using an Android or iOS device for remote endpoint systems management.
Mobile Device Management from the Cloud
While mobile devices bring several benefits to a company, including a boost in productivity and creativity, there are also drawbacks including additional security risks.
"With KACE Cloud MDM, IT admins gain the visibility and peace of mind needed to govern mobile devices accessing the corporate network effectively," the company reported.
Quest provided the following key features of KACE Cloud MDM:
Fast and Easy Implementation, Enrollment and Provisioning: The SaaS-based solution requires no installation or management within the data center, so IT administrators can be up and running in just a few hours. To enroll a device, administrators simply provide users with enrollment information and URL for quick, web-based registration and provisioning.
Powerful Device Control: Admins can send specific commands from virtually any web browser, in any location, to any registered device. Example commands include inventory, lock, unlock, erase, reset password or reset to factory settings. They allow IT teams to quickly remediate potential hacks, threats or misuse.
Flexible, Comprehensive Device Inventory: With KACE Cloud MDM, admins can obtain their mobile device inventory automatically each day, or generate an inventory at any time. The information collected includes device attributes, configured policies, installed applications, installed certificates, installed profiles and network settings.
Flexible User Management: User lists can be filtered by device attributes or user attributes for easy management of multi-device users.
Platform Consistency: KACE Cloud MDM uses a common set of inventory attributes, policies and commands for all devices across all platforms, making management easy by minimizing platform differences.
Unified Endpoint Management with KACE SMA Integration: By integrating KACE Cloud MDM with KACE SMA, admins can achieve unified endpoint management across all mobile devices, laptops, desktops, servers and storage devices through a single pane of glass view.
With the new release of KACE SMA v8, companies are able to streamline asset management, service end user systems more efficiently and secure network connected devices.
The company also provided the following key features of KACE SMA:
Role Based Access Control: Establish control over who has access to which devices to improve security and the oversight process.
Wake on LAN Improvements: Allows IT admins to designate one agent to wake endpoints in a remote subnet. This increases productivity by performing off hour tasks in remote locations.
IPv6 Appliance Support: Agent can provide inventory to the Systems Management Appliance via IPv6. Mixed IPv4/IPv6 is supported to meet compliance requirements for government and other organizations.
Contract Management: Allows users to create and import hardware and software license contracts, ensuring better control and reducing the risk and fines associated with non-compliance.
"Surprisingly, many organizations lack the necessary visibility into and control over all the devices accessing their corporate networks to accurately gauge the potential threats each device poses to the business and provide timely support for critical IT service issues," Senior Product Manager, Quest KACE, Ken Galvin said in the release. "With KACE Cloud MDM and the KACE Go Mobile App, we are leveraging the cloud and leading mobile platforms to provide the visibility and control needed to manage all device types across the entire corporate network. Both solutions are simple to use, integrate easily with the KACE SMA solution our customers rely on today, and ensure employees can maintain productivity and access corporate assets from any device securely."
KACE Cloud Mobile Device Manager is available now in North America and will be available in other regions at a later date. KACE SMA v8 is available now along with the KACE GO Mobile Application.