We listed the best mobile security books on Amazon that any IT professional should consider adding to their reading list.
Mobile security knowledge is in high demand among organizations that are looking to maintain and secure their organization's mobile devices. The pandemic and subsequent 'new normal' of remote work are furthering demands for mobile device security knowledge and skills. There are few resources that can match the in-depth, comprehensive detail of one of the best mobile security titles on Amazon.
The editors at Solutions Review have done much of the work for you, curating this list of the best mobile security titles on Amazon. These books have been selected based on the total number and quality of reader user reviews and ability to add business value. Below, you will find a library of titles from recognized industry analysts, experienced practitioners, and subject matter experts spanning the depths of mobile device security and management. This compilation includes publications for practitioners of all skill levels.
Note: Titles are listed in no particular order.
6 Mobile Security Books for Your Bookshelf
---
OUR TAKE: Author Jim Doherty has held various VP and C-suite positions on marketing, sales, and engineering teams. In addition to this resource on wireless and mobile security, Doherty is also the creator and co-author of the Networking Simplified series of books.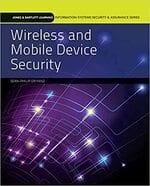 Description: The world of wireless and mobile devices is evolving day-to-day, with many individuals relying solely on their wireless devices in the workplace and in the home. The growing use of mobile devices demands that organizations become more educated in securing this technology and determining how to protect their assets. Wireless and Mobile Device Security explores the evolution of wired networks to wireless networking and its impact on the corporate world. Using case studies and real-world events, it goes on to discuss risk assessments, threats, and vulnerabilities of wireless networks, as well as the security measures that should be put in place to mitigate breaches.
---
OUR TAKE: This book, written by information security professional Stephen Fried, covers topics like mobile interactions, encryption, and security policies. Fried has over 25 years of experience in information technology, with a focus on information security leadership for large organizations.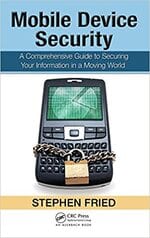 Description: It's becoming increasingly difficult to protect the data on mobile devices while still enabling their productive use in the workplace. Explaining how mobile devices can create backdoor threats, Mobile Device Security: A Comprehensive Guide to Securing Your Information in a Moving World specifies immediate actions you can take to defend against these threats. It begins by defining the concepts essential to understanding the security threats to contemporary mobile devices, and then takes readers through all the policy, process, and technology decisions that must be made to create an effective security strategy. Supplying real-life examples and authoritative guidance, this resource walks you through the process of creating an effective mobile security program and provides the understanding required to develop a customized approach to securing your information.
---
OUR TAKE: This book on mobile forensic techniques and data extraction through open-source solutions was written by senior program manager Rohit Tamma, senior digital forensic analyst Oleg Skulkin, senior director of digital intelligence Heather Mahalik, and security architect Satish Bommisetty.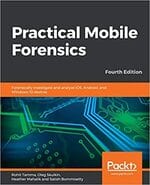 Description: The book focuses on teaching you the latest forensic techniques to investigate mobile devices across various mobile platforms. You will learn forensic techniques for multiple OS versions, including iOS 11 to iOS 13, Android 8 to Android 10, and Windows 10. The book then takes you through the latest open source and commercial mobile forensic tools, enabling you to analyze and retrieve data effectively. From inspecting the device and retrieving data from the cloud, through to successfully documenting reports of your investigations, you'll explore new techniques while building on your practical knowledge. Toward the end, you will understand the reverse engineering of applications and ways to identify malware.
---
OUR TAKE: This resource on mobile communications is written by Professor Noureddine Boudriga, a professor in algebraic topology and computer science who has authored and co-authored several books and chapters and has more than 250 published journal and conference papers.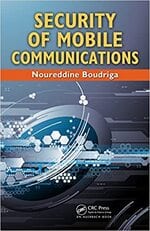 Description: Providing technicians and designers with a critical and comprehensive resource, Security of Mobile Communications brings together the policies, practices, and guidelines needed to identify and address the security issues related to today's wireless sensor networks, satellite services, mobile e-services, and inter-system roaming and interconnecting systems. It details the major mobile standards for securing mobile communications and examines the architectures able to provide data confidentiality, authentication, integrity, and privacy in various wireless environments. Professor Noureddine Boudriga, an internationally recognized authority, goes beyond analysis, standards, and guidelines to define the roles and responsibilities that network operators, service providers, and even customers need to fulfill to assure our mobile communications are as secure as they are prolific.
---
OUR TAKE: This book, written by Moroccan computer science researcher Soufiane Tahiri, covers the mobile forensics process model and mobile security, data leak, and evidence recovery. Tahiri specializes in .NET reverse code engineering and software security.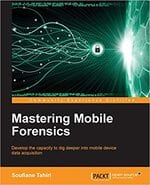 Description: This book aims to provide the forensic community an in-depth insight into mobile forensic techniques when it comes to deal with recent smartphones operating systems. Starting with a brief overview of forensic strategies and investigation procedures, you will understand the concepts of file carving, GPS analysis, and string analyzing. You will also see the difference between encryption, encoding, and hashing methods and get to grips with the fundamentals of reverse code engineering. Next, the book will walk you through the iOS, Android and Windows Phone architectures and filesystem, followed by showing you various forensic approaches and data gathering techniques.
---
OUR TAKE: This is a book designed for IT security engineers and professionals such as penetration testers, security architects, and ethical hackers. The authors, Brian Russel and Drew Van Duren, have a combined 40+ years in IoT and security solutions.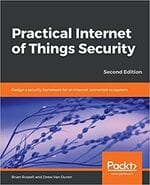 Description: In this second edition, you will go through some typical and unique vulnerabilities seen within various layers of the IoT technology stack and also learn new ways in which IT and physical threats interact. You will then explore the different engineering approaches a developer/manufacturer might take to securely design and deploy IoT devices. Furthermore, you will securely develop your own custom additions for an enterprise IoT implementation. You will also be provided with actionable guidance through setting up a cryptographic infrastructure for your IoT implementations. You will then be guided on the selection and configuration of Identity and Access Management solutions for an IoT implementation.
---
Solutions Review participates in affiliate programs. We may make a small commission from products purchased through this resource.
---
Looking for more info on the benefits of mobility management? You should check out our free Mobility Management Buyer's Guide. We profile the top vendors in the mobility management field, list their key capabilities, and determine our Bottom Line for each.
Check us out on Twitter for the latest in Enterprise Mobility news and developments!
Latest posts by Daniel Hein
(see all)