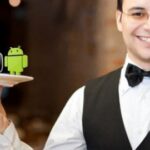 As the debate over the real versus perceived benefits of BYOD continues to rage on the adoption rates of these programs continues to increase. Does BYOD really save companies money? Can you ever truly secure devices and data when practicing BYOD? Will there ever be agreement on employee privacy for those enrolling in BYOD programs? In all fairness we cannot answer these questions just yet. The BYOD phenomenon is too much in its infancy for anyone to provide solid results to these questions, but in the interim it doesn't seem to be stopping the enterprise.
What we can do however is offer some insight into some of the top Mobile Device Management (MDM) suites that can secure devices and data as best you can at the moment. Over the past two years we have tracked the mobile security and management space and have compiled a list of the top 24 MDM solutions we feel should be considered and looked into when beginning your search for an MDM or Enterprise Mobility Management (EMM) solution. To be clear these are not paid endorsements, and while there are many more options beyond the 24 we suggest, these are simply the options we feel bring the most to the table for those looking to benefit from enterprise mobility. Here are a few highlights pulled in no particular order but presented alphabetically.
Fiberlink MaaS360 – You must be doing something right when IBM looks to acquire you, and that is exactly what happened to Fiberlink this past year. Specializing in cloud based services MaaS360 offers MDM/EMM across all the main operating platforms which is very important when considering BYOD. Features range from traditional MDM to Mobile Application Management, Mobile App Management (MAM), Document and Data Management and Mobile Expense Management. While they may be slightly lesser known than AirWatch we do know that their solution is very well received once they are discovered from the end-user conversation we have.
AirWatch – Purchased by VMware in the past year AirWatch is clearly a leader in the MDM and EMM space. We hear the company mentioned quite often in conversations we have with companies who are either already using or considering a solution as we get a feel for the market directly from the end users. They offer a robust suite covering all operating systems with features that go beyond simple device management and email features. Automated employee enrollment perfect for BYOD, asset inventory security, change and configuration management are just a few features available through AirWatch.
Citrix XenMobile – Citrix acquired Zenprise back in 2012 and they seemed to set the trend of MDM acquisitions over the course of the past two years. XenMobile MDM is a mobile device management solution that delivers role-based management, configuration and security for both corporate and employee-owned devices. Upon user device enrollment, IT can provision policies and apps to devices automatically, blacklist or whitelist apps, detect and protect against jailbroken devices, and wipe or selectively wipe a device that is lost, stolen or out of compliance.
This is just a small subset of our full list of solutions to be considered when evaluating MDM/EMM suites for BYOD initiatives. Again, these are not endorsement and our list is not comprised of paid sponsors. We are simply trying to compile unbiased information for IT departments and end users trying to make buying decisions. Beyond the list itself we offer a few questions you should ask yourself as well as the solutions providers you are considering as you begin your evaluation process. There is no one size fits all when it comes to MDM and EMM so really try to understand your options and what solution is the right fit for you and your organization,