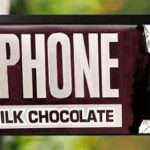 In a recent MSPmentor article, CJ Arlotta, asks and interesting question in regards to enterprise's Mobile Device Management (MDM) and Enterprise Mobility Management (EMM) strategies: App wrapping or App containers? In the article Arlotta references a recent study conducted by ABI Research which asserts that app wrapping will see more growth through 2018 at a rate of 27 percent over app containerization which has more traditionally been associated with MDM.
MSPmentor quotes ABI Research Senior Analyst Jason McNicol as saying, "Even traditional MDM (mobile device management) vendors are packaging app wrapping as a value-added solution to retain existing customers as the enterprise mobility market continues to evolve." This inclusion of app wrapping into MDM provider's solution sets follows a trend we have noticed of a convergence between a broader range of EMM solutions. Rather then pure play MDM and Mobile Application Management (MAM) we are seeing providers now offer consumers the ability to manage the hardware and also that application and data within those devices.
To answer the question posed by Arlotta it is first important to understand the differences and how each option could align with your mobile strategy and usage. App wrapping is the process in which a management layer is applied to an individual application or group of application without requiring any change to the underlying application. Policies and restriction can then be set around said application(s) that define usage such as authentication requirement, data storage and general usage or access. App wrapping allows for extra security around specific applications.
App containers essentially "separate" data into personal and corporate environments. Enterprises can create separate encrypted environments that would handle custom or in-house applications and data being used for business processes. One knock on the container method is that typically the user need to work outside of native apps and requires separate credentials to access the corporate container, something that may limit convenience.
We can't answer the question for you. As it is with the rest of your mobile strategy decisions need to align with your overall objectives for enterprise mobility. A little understanding may help with these decisions and we would like to hear what your answers are. So what is it, app wrapping or app containers?
Click here to read more from MSPmentor.