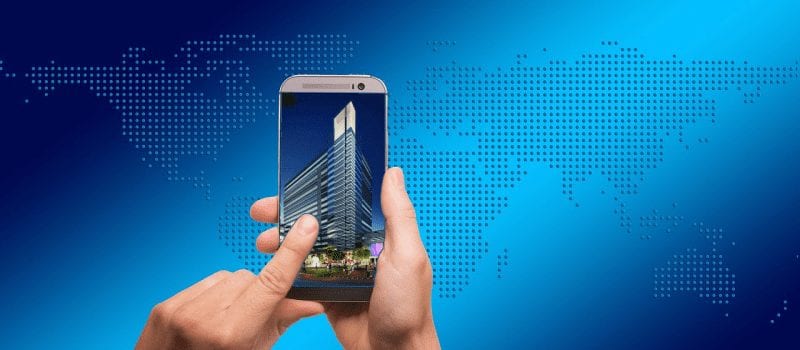 Mobile Device Management (MDM) is a necessity for businesses that want to protect their data; still, a lack of focus on mobile threats remains, despite the millions enterprises lost to ransomware just last year. If you're on the fence about implementing a new MDM solution, here are some reasons to take the leap and join others who have secured their data with the top tools in the market.
According to a new report from MobileIron, organizations aren't taking mobile threats seriously. The report highlighted several mistakes businesses made, including failing to update mobile operating systems and using old mobile security policies. Prevent these errors in your organization with one of the top MDM solutions securing enterprises internationally:
VMware AirWatch
AirWatch was listed as a leader in Gartner's latest Magic Quadrant for EMM, as it can handle an enormous amount of devices and allows businesses to manage them all from a single console. AirWatch has gained market share and popularity continuously, according to TechRadar.
The company says there are six reasons to choose them:
Comprehensive portfolio
Faster innovation
They're a market leader
Platform is built to scale
Open ecosystem
Top-notch security
With nine offices around the world and more than 12,000 organizations in 150 countries using the AirWatch platform, VMware is an excellent vendor for your MDM needs. Give them a shot, they offer a 30-day free trial.
BlackBerry BES 12
BES12 is a solution for secure device, application and content management. This tool is used across various verticals, but is particularly popular in government. It allows users to deploy, manage and control both corporate and BYOD device users through a single console.
Blackberry says this offering is "a trusted end-to-end approach to security" and enables business to support a wide range of devices.
TechRadar reported that Blackberry still garners, "the loyalty that only Apple can match." The company does serve prestigious enterprises across the globe, including the Canadian Parliament. If your business trusts Blackberry products, their solution could be the best choice for you.
MobileIron
MobileIron's MDM capabilities are quick and allow IT to secure and manage mobile devices across multiple operating systems. It's available as an on-premise installation or as a cloud-based solution. They have a customer base of over 12,000, including Nasdaq.
According to the company's website, "MobileIron's mobile device management (MDM) capabilities give you the fundamental visibility and IT controls needed to securely deploy, manage, and retire devices when employees replace devices or leave the company."
This solution secures, manages, and monitors any corporate­- or employee­-owned mobile device that accesses business data. If you'd like to try it, they offer a 30 days for free.
IBM MaaS360
MaaS360 by Fiberlink, an IBM company, allows users to provision, secure and manage mobile devices, apps and content from one single portal. It provides security for organizations and offers a global mobile infrastructure without the burden of a large financial investment.
"IBM MaaS360 Enterprise Mobility Management (EMM) combines device, app and content management with strong security to simplify how you go mobile. You can monitor for threats and automate compliance to maximize security without compromising the user experience," according to the company's website.
This solution is trusted by thousands of customers worldwide, from Fortune 500 companies to small businesses.
Microsoft Intune
Windows Intune and Microsoft Azure build a solution that increases productivity and supports IT's management needs.
According to the company, "The Enterprise Mobility Suite is Microsoft's comprehensive cloud solution for your consumerization of IT and Bring Your Own Device (BYOD) challenges. In addition, the Enterprise Mobility Suite discount makes it the most cost-effective way to acquire the included cloud services: Azure Active Directory (Azure AD) Premium for Hybrid Identity management; Windows Intune for mobile device and PC management; and Azure Rights Management for information protection."
They boast an enormous, global customer base with several well known clients including Godiva and Aston Martin.
If you're still looking for the right fit for you MDM needs, check out our Solutions Directory with more details on these vendors and plenty of others to choose from. We also have an MDM Buyer's Guide for those in need of more research.