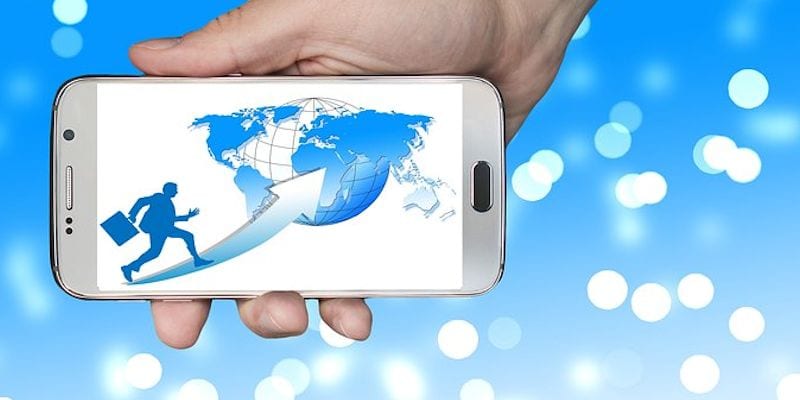 As mobility rises in popularity, it's becoming a staple in the enterprise. More and more organizations are implementing a mobility management strategy and the space is expanding. As 2017 comes to a close, let's take a look at the top mobility trends predicted to emerge in the New Year so decision makers within your business know what to look out for.
---
BYOD sees uptick in office adoption
Bring Your Own Device (BYOD) policies often allow organizations to eliminate some hardware maintenance costs and enable remote employees to work with ease. These types of policies will reportedly soon see an uptick as the number of smartphone dependent employees is predicted to rise and reach 2.5 million by 2018, according to solutionanalysts.com.
The IoT, wearables and more
Internet of Things (IoT) innovations have reportedly become more impactful and mobility is advancing with connected wearable devices. Plus, mobile e-commerce is predicted to see benefits from showing consumers products they are likely to buy; data makes that strategy possible and that data originates from connected devices, solutionanalysts.com reported.
Focus on functionality
Apps are being created for desktops as well as mobile devices.
"So be it internal operations monitoring or customer data analytics, apps are aimed to get easier in handling and that the major crunch of desktop dependency reduces. Again, everything going mobile will help cut down on hardware maintenance costs," according to solutionanalysts.com.
The site went on to say that apps centered on making data analytics easier will emerge in 2018.
The rise of video
About 500 million people reportedly stream videos daily and that number is on the rise. In fact, Facebook alone reported daily video views rose from 1 to 8 billion in 2017; and the ad revenue from handheld streaming is predicted to grow by 30 percent, solutionanalysts.com reported. More video content is uploaded in 30 days than the major US television networks have created in 30 years, according to WordStream, and more than 500 million hours of videos are watched on YouTube each day.
Location Based Services gain more momentum
Mobile apps that make suggestions for end users based on their current locations have reportedly become more rewlevant. In 2018, these services are predicted to become even more accurate and widespread.
EMM becomes more vital
Enterprise Mobility Management (EMM) is expected to become more prominent than ever before in 2018, according to solutionanalysts.com. Moving business processes to handheld devices has made communication and decision making easier. However, having more endpoints within an organization means more security threats, which is where EMM solutions come in. EMM tools are reportedly evolving and tightening up security in the process.
"2018 will see the market grow and acquire more specialization," according to solutionanalysts.com.