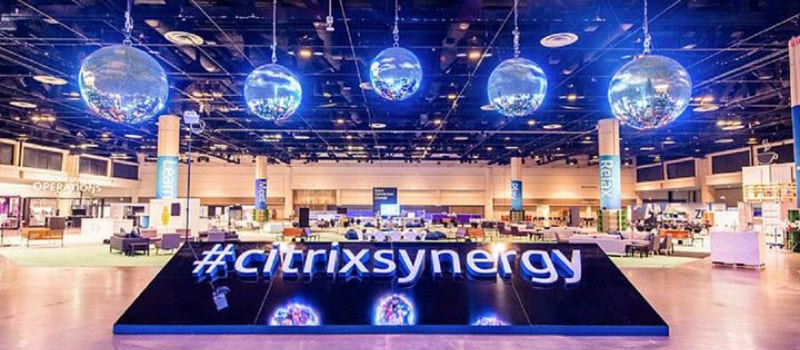 Citrix has just hosted their annual Synergy even in Las Vegas from May 24-26 and made several announcements concerning mobile device management and their enterprise mobility management (EMM) solution XenMobile in its latest form (XenMobile 10.3.5. These new developments are aimed to make life easier for administrators as well as users while keeping up with the desired security of the mobile devices.
A full rundown of the XenMobile announcements are available from the Citrix website, but here's a rundown of some of the highlights:
A newly released version of XenMobile has the option of forgoing the MDM installation and opting for a mobile application management (MAM) solution instead. This is a response to the uncertainties that still surround Bring-Your-Own-Device (BYOD) deployments. Certain companies aren't even permitted to install MDM clients on BYOD devices so this MAM option of XenMobile functions just as will with just app management.
Password free EMM is another new addition to XenMobile 10.3.5. People forget their passwords all the time, especially the company required passwords that have certain requirements like special characters, numbers and upper case letters. Once a user completes enrollment, the device can be accessed through TouchID and the user no longer has to worry about being logged out unexpectedly and not remembering their password.
Skycure and Citrix have teamed up to deliver a comprehensive mobile security solution with the combination of Skycure's Mobile Threat Detection and XenMobile's Enterprise Mobility Management security capabilities. Citrix has also introduced tighter KNOX so customers can bulk enroll KNOX enabled devices using the Samsung KNOX API.
Citrix also showcased a new XenMobile feature, Secure Forms, which empower line-of-business managers and IT to easily digitize specific processes, transforming traditional paper forms into secure mobile mini-apps without writing code. With Secure Forms IT will be able to securely streamline daily tasks, such as police officers writing speeding tickets, hospital patient requests and discharges, aircraft service inspections and insurance claims adjustment reports into quick, easy mobile apps that eliminate paperwork and streamline tedious processes.