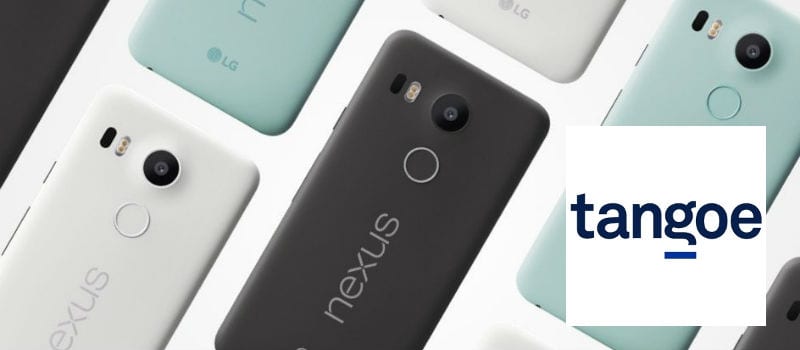 There has been a lot of talk surrounding Tangoe's latest announcement in their effort to simplify enterprise mobility and their new deal with Google concerning the Nexus phone. The Google Nexus phone isn't the most popular smartphone on the market right now by a long shot, but using them for employees in the enterprise could be the best use of this device.
According to Jack Madden, Nexus phones are mostly used by a more tech-savvy than most other smart devices, so Tangoe's decision to distribute them to enterprise customers is a little bit of a shock. Madden points out the many positives of using Nexus phones:
They support all the Android for Work features, which means they have powerful EMM capabilities.
They actually get new versions of Android as they come out.
They get monthly security updates.
They run pure Android without carrier or OEM bloatware.
They're very nice, well-respected devices.
Android is still considered not as secure of an OS as iOS especially in the United States, but recent security breaches in iOS have put them on level ground as far as security goes.
The Nexus part of the announcement came towards the end of the release and has certainly stirred up a lot of talk, but Tangoe also announced its Mobility as a Service (MaaS) offering, simplifying how enterprise customers manage the growing complexity of mobility within their businesses.
Leveraging its global customer base and over $34B in spend under management, Tangoe is well-positioned to offer MaaS with Matrix Mobility value-added services to the growing number of enterprises challenged with delivering mobile solutions to their employees, customers, partners, and suppliers. These offerings build on Tangoe's market leadership in enterprise mobility to offer customers a simple, more predictable, and cost-effective way to deliver mobility across the organization.
"Many businesses today are investing heavily in their mobility strategies, yet many are failing to capture the true power of mobility because of its complexities and inconsistent cost models," said James Foy, Acting Chief Executive Officer of Tangoe. "Tangoe's Mobility as a Service offering simplifies mobility and will provide businesses a predictable and cost-effective solution to better enable their mobile workforces. We are excited to be working with select, best-in-class partners to deliver this comprehensive and scalable offering for customers wishing to take advantage of the true power mobility can bring to their businesses without the burden, complexities or high costs typically associated with such endeavors."