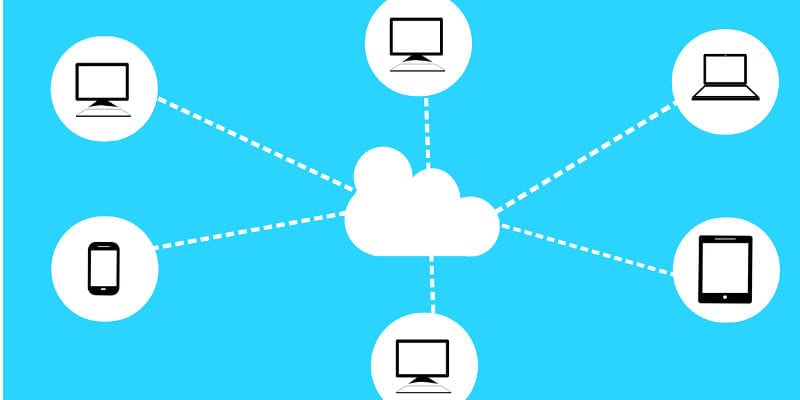 Despite its effectiveness and reliability, cloud computing services are challenging to manage because of its ever-evolving nature.  Business and IT executives are turning their attention as to how they can maximize their complex cloud technologies to accomplish their business objectives. As these application and development platforms increase in popularity, businesses need to prepare for the following cloud computing trends so they can strengthen their networking infrastructure and avoid any costly mistakes in 2018.
An Increase In The Popularity Of Fog Computing
The United States office of National Institute of Standards and Technology (NIST) released a draft of the Special Publication 800-191, referencing the ever-increasing popularity of fog computing technologies. An extension of the traditional cloud-based computing model, fog computing helps manage certain application processes at the edge of the network. This technology provides "ubiquitous, scalable, layered, federated, and distributed computing, storage, and network connectivity," utilizing features like large-scale sensor networks, heterogeneous data allocation, and interoperable support. MarketsandMarkets cites an increase in fog computing technology through estimates that the Cloud High-Performance Computing (HPC) market will grow to $10.83 billion by 2020. Businesses should consider augmenting the middle layer of their centralized platforms to promote interplay by applying newer fog computing technologies.
SaaS Will Be The Standard In The IT Environment
Forbes predicts that the global public cloud market will grow 22% through 2018, the annual increase in revenue being from $146B in 2017 to $178B into next year. Software as a Service (SaaS) technologies enables popular products like Office 365 to circumvent cumbersome installation processes, automate updates on a rolling basis, and reconfigure itself to maintain the latest platform improvements. Major companies like Oracle, Salesforce, and CA Technologies have expanded their SaaS technologies to accommodate the increasing need for cloud-centric solutions that help affordably deliver scalable software. In Forrester Research's report "Predictions 2018: Cloud Computing Accelerates Enterprise Transformation Everywhere," Forrester predicts that SaaS vendors will de-prioritize their platform efforts to attain global scale by selecting major services like AWS and GCP from Google.
Cloud Security Will Be Challenged by Cyber Attacks
There have been a number of prominent cyber attacks throughout 2017, such as the Equifax data breach and the numerous BitCoin hacks. Cloud infrastructures will be targeted for single and state-sponsored attacks, so network monitoring analysts need to be equal in skill to their attackers so they could continuously detect and remedy any threats to their respective networks. Solutions like security information and event management (SIEM) and malware detection systems will become popular tools in fighting off cyber attacks, so analysts should be on the lookout for robust services that could help strengthen their private or public cloud platforms.
Latest posts by Doug Atkinson
(see all)