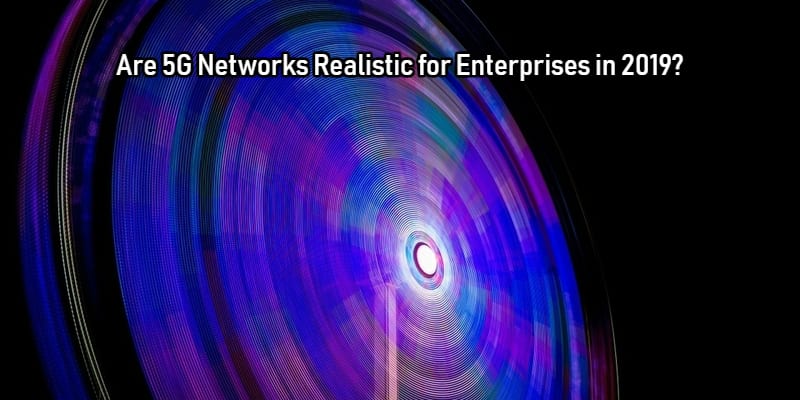 Analyst house Gartner Inc. recently released a survey exploring interest in 5G for enterprises. They found that 66% of organizations plan to deploy 5G by 2020. The report also emphasizes IoT's significance in this move. Unfortunately, the proper infrastructure isn't in place for immediate 5G usage.
Gartner's senior research director, Sylvain Fabre, said, "In the short to medium term, organizations wanting to leverage 5G for use cases such as IoT communications, video, control, and automation. Fixed wireless access and high-performance edge analytics cannot fully rely on 5G public infrastructure for delivery."
5G offers benefits in speed but communications service providers don't have the proper infrastructure to make it a reality yet. Gartner believes private networks for enterprises will be the most realistic option when 5G begins taking off. What other concerns are there though? We reached out to network solution providers Meta Networks and SolarWinds to get their takes on 5G.
Security Concerns – Meta Networks
Faster and more available internet connectivity – The accelerated adoption of internet-based connectivity, including 5G, will mean more connected endpoints that bypass traditional security and increase the attack surface. New, software-defined solutions will emerge to support the management of large-scale, bi-directional zero-trust networking and security.
5G in 2019: Are We There Yet? – Sascha Giese, SolarWinds
"5G" is a huge buzzword as we round the corner toward 2019, with many businesses clamoring for airtime about how their technologies will be even better on a 5G network. Next year is expected to be all about 5G, but there is one element largely absent from the discussion: many companies are claiming 5G-readiness, but without the infrastructure to support it, we'll be left with the same bandwidth speed as before.
Let me reiterate:
The theoretical max speed of 5G is 10 Gbps, and we are looking at a latency of 4 ms. That's for the connection to a single endpoint, of course, before even talking backbone.
Each generation of technology opens up a world of possibilities for telecommunications companies. However, when 4G launched in 2009, mobile operators didn't see the great returns they'd captured with earlier generations. According to McKinsey, revenues showed flat or tepid growth, since there is a large investment to be made on the infrastructure side to successfully deploy a new generation. To be able to take advantage of all that 5G will have to offer, telco companies will need to increase their infrastructure investments. Operators will have to upgrade their 4G networks to cope with the growing demand in 2019.
Some major players in the mobile space are highly aware of the latency issue. Apple announced that they will not be introducing an iPhone capable of faster 5G cellular data networks in 2019. Apple might believe the move to 5G is premature, as it's not the first time Apple has come to a new wireless technology late. In the past, the company has said the networks were too nascent when launched and offered inadequate coverage until they were built out more.
While 5G promises one of the biggest leaps in cellular data speeds yet, it will be rolled out in a similar way to previous generations, beginning in major cities and slowly rolling out to national and global coverage. Low frequency will be deployed first, but there will be a time delay, similar to when we all bought phones with LTE capabilities years before the benefits were fully available. In the year ahead, we predict there will be a growing awareness that while 5G innovation exists, the infrastructure will need significant time and investments to catch up.
Latest posts by Doug Atkinson
(see all)