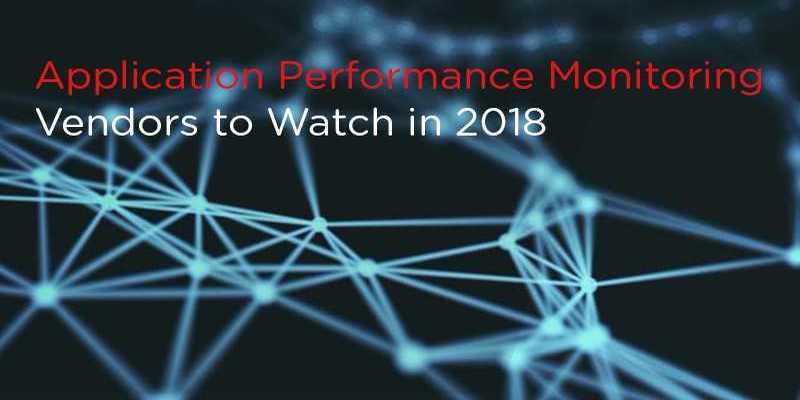 Finding the right network monitoring solution is crucial to building a consistent experience for your employees and customers. Monitoring your network is undeniably important, but if the applications that your teams and customers are using aren't efficient, then having a stable network is almost inconsequential.
Application performance monitoring (APM) is an equally important component to managing your network environment. Most network monitoring solutions either include APM or offer it as an extension of their software. There is a tremendous crossover between these solutions and picking the right network monitoring solution may also come down to what APM works best for your company. We've compiled a list of five APM vendors to watch in 2018, to provide you with some insight into the diverse range of products available in the network monitoring space.
[Compare the top network monitoring vendors with Solutions Review's Buyer's Guide for Network Monitoring]
Although AppNeta doesn't offer a standalone APM solution, their network performance monitoring solution provides continuous monitoring for your entire app network. SaaS and cloud are sweeping over application delivery. AppNeta's patented technology, TruPath, is the only tool that gives visibility to the public internet. It lets AppNeta see into cloud providers' networks and into SaaS applications. TruPath allows you to understand the network from your application's perspective. Since AppNeta has so much visibility, their continuous monitoring increases in value. You'll have unique detailed records and insights of every performance issue if you need it.
In 2017, Datadog was highly touted amongst investment publications. Business Insider listed them as an enterprise startup to bet your career on, and Forbes had Datadog listed at #37 on their Cloud 100 list.
Datadog combines infrastructure and application monitoring to provide customers with an all-encompassing APM. Combining these two services allows Datadog to eliminate blind spots during an outage. In September, Datadog announced that it acquired Logmatic.io, a log management software company. This acquisition gave Datadog the ability to add an intricate log explorer to their APM. The log explorer went into beta in November and will only improve their product going forward.
According to Gartner's Magic Quadrant, Dynatrace has been at the top of the APM field for seven years. APM is their flagship solution and their effort is focused on staying ahead of the trends. Their patented AI technologies are evidence of this.
Dynatrace provides users with detailed insights about why an application may be inefficient and tells you what it needs to improve it. Their full-stack monitoring automatically traces 100% of transactions throughout your technology stack. Dynatrace can detect and diagnose application problems before they impact customers. Effectively monitoring user experience can be a significant competitive advantage in today's application-driven landscape.
New Relic was ranked as one of the fastest growing companies in North America according to Deloitte's 2017 Technology Fast 500. Their APM offers detailed diagnostics of domain-level problems. It allows you to dive into specific requests to see intricate metrics including response time, throughput, and error rates. They have histograms and percentiles that allow your team to gain deeper knowledge about the issues impacting your app or browser side issues.
SolarWinds' Server and Application Monitor allows users to monitor the health of virtual hosts and guests, along with physical servers. This solution integrates network monitoring with application monitoring directly. It provides insights into application and server issues to give you the information you need immediately. Their goal is to eliminate the need for multiple tools and in-house scripts.
Latest posts by Doug Atkinson
(see all)