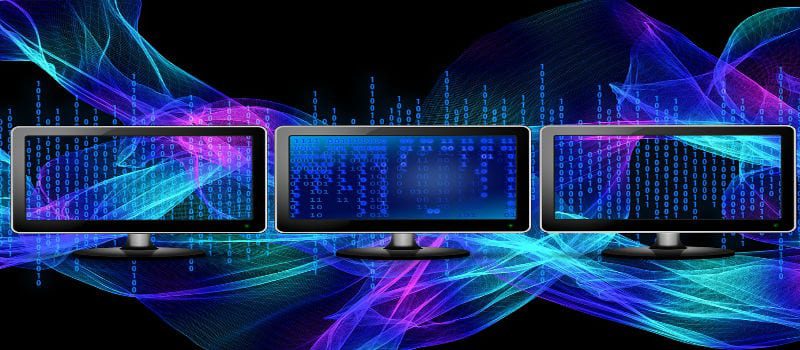 Are you having trouble deciding how you want your IT department to monitor your company's network? Do you have no idea what makes a good network monitoring solution? Here are five questions you need to ask if you want your business to have the best network monitoring solution possible.
The following is an excerpt from Solutions Review's 2017 Network Monitoring Buyer's Guide. To view the whole report, download it for free here.
Are you using several monitoring tools to troubleshoot one?
One of the major issues with using many different monitoring tools is that it's often very difficult to keep everything in sync. Furthermore, multiple monitoring tools also means that you get to install, configure, and support every tool individually. By employing so many tools, your network teams are spending more time troubleshooting and less time working on other more pressing issues.
Is it difficult to collaborate across different IT silos?
When the network goes down, IT teams tend to claim innocence by sticking to their respective departments and tossing blame to other departments. With full network visibility, IT teams are given a more collaborative environment. Silo-based monitoring can often be expensive and time intensive.
Is your organization already overwhelmed?
Keeping your network working properly shouldn't be keeping you from other essential responsibilities. A good network monitoring solution reports networking errors, malfunctions, and unusual activity, which gives IT teams the freedom to work on other pressing issues.
Is your organization having problems troubleshooting network issues?
It doesn't take a lot of time to realize that something's wrong with your network. However, it can be a struggle to discover what's actually wrong with the network. NPM solutions simplify the detection and remediation of network issues offering visual displays of all devices, flows, and packets. Furthermore, most NPM solutions give users the ability to click on a particular device and see critical performance data, like availability, packet loss, response time, error rates, and more.
Is your organization concerned about network security?
A network monitoring solution provides the invaluable benefit of added network security. If the NPM solution reports a sudden increase in CPU usage or if network traffic values take a significant deviation from the norm, this information could quickly alert IT staff of a possible malware of phishing attack. NPM software can easily be integrated into any of an organization's existing security solutions.
Check out 5 more questions you need to ask potential network monitoring vendors, as well as a full market overview of the top 28 network monitoring vendors, their capabilities, and best use cases, all available as a complimentary download here. To also access a full-length glossary of network monitoring terms, click here.
Latest posts by Doug Atkinson
(see all)