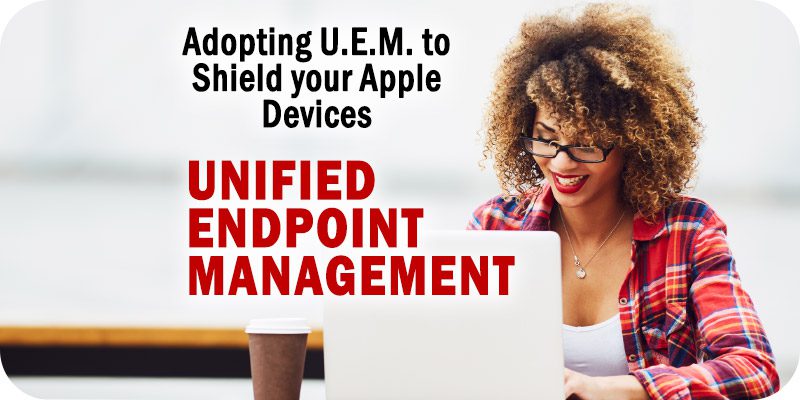 As part of Solutions Review's Premium Content Series—a collection of contributed columns written by industry experts in maturing software categories—  Apu Pavithran of Hexnode makes the case for Unified Endpoint Management for Apple devices, breaking down current vulnerabilities and the benefits of UEM.
Apple products are being used by businesses and organizations significantly more frequently and for sound reasons. Because of their greater security and lower TCO throughout their entire lifespan, Apple products are a favorite among both businesses and employees. Twenty-three percent of all corporate PC sales in the US in 2021 were made up of Mac devices.
Apple has consistently emphasized the privacy and security features of its products. They have developed a closed-end strategy to protect customers from frequent threats since they are in charge of both the hardware and the related OS. However, it's conceivable that the extra protection isn't as impenetrable as you may have believed. The pair of vulnerabilities that popped up last month is one example that made businesses rethink their Apple device management game. According to the tech giant, the flaw affects Macs, iPads, and iPhones and grants the attacker complete control over a victim's device. Apple admitted that hackers are already taking advantage of the weakness even though they have published a security update to mitigate the threat.
UEM: Protecting All Devices, Including Apple
---
The End Result
All corporate Apple devices, apps, and resources can be managed with Apple Enterprise Management without requiring physical access to the endpoints. Hence, Apple device management becomes a valuable asset for any enterprise, primarily if you entirely rely on an Apple ecosystem. Unified Endpoint Management (UEM) solutions enable businesses to connect to, control, and secure their Apple devices, including Macs, iPads, iPhones, and Apple TVs, regardless of location. Through a UEM, employers can protect their devices from outside threats and automate several device and application management elements. However, you might have the question, why upgrade to a specialized UEM when Apple Business Manager, or ABM, aids in configuring and deploying Apple devices?
Apple and device management solutions have evolved together, hand in hand, for more than a decade. The release of iOS 4 in 2010 was a milestone for mobile device management (MDM). Through iOS 4, Apple introduced many new MDM capabilities tailored for enterprise device management. Even last year, Apple released its unified endpoint management solution. Apple's perpetual interest in device management capabilities is the rising enterprise need for the functionalities they bring forward.
Zero-Touch Enrollment
IT administrators are responsible for dealing with network issues, hardware requests, software deployments and updates, provisioning accounts across devices, and even general help requests from users. Therefore, it makes more sense in this circumstance to automate the operations wherever feasible.
You have everything you need to implement a zero-touch deployment approach once your Apple Business Manager (ABM) or Apple School Manager (ASM) account is integrated with a UEM. Without even opening the box, administrators may deploy and customize the initial configuration of the Apple devices in your company from a unified dashboard.
Network Security
Through a UEM, you may ensure that the enrolled Apple devices will join the corporate network automatically without providing any passwords by configuring network settings like Wi-Fi and VPN and then deploying them to the devices. As a result, the network will be more secure due to the rigorous need-to-know basis of sharing credentials.
Managing OS Updates
Not every OS update needs to be installed immediately. Waiting before installing some of them might be preferable because they could still be unstable. A UEM can forcibly delay such software upgrades. On the other hand, IT administrators would be able to upgrade all of your devices with the push of a button when necessary. Apple's fix to their latest vulnerability was releasing a security patch to counter it. Hence, all Apple devices should be patched and updated to be safe from the threat. Unfortunately, this is a herculean task for an IT administrator in a perimeter-less workforce. In such a paradigm, UEMs can push remote updates to each device, regardless of location, making their jobs much more manageable and your company much more secure.
Lost Device Management
The loss of managed Apple devices is complex. If your "Find my" feature is turned on, you can locate any missing iPhone, iPad, Mac device, or AirPods, managed or unmanaged. However, it gets considerably more difficult if they are managed with a UEM. This is because UEMs offer additional functionalities to locate or manage a lost or stolen Apple device, including:
Location tracking: Get the location of your lost device by scanning the device's position on the online portal.
Remote actions: Lock the devices remotely, check the devices' whereabouts at any moment, or even erase the device if you believe the data on it may have been hacked.
Lost mode for iOS: iOS devices include a lost mode that locks the device and displays a personalized message.
Non-removable management profile: When enrolling a device using automated device enrollment, you can make the management profile non-removable.
UEM: The Bottomline
Apple is quickly gaining popularity in businesses. Thus, picking a management system that supports this goal is critical. We cannot, however, generalize that Apple is the suitable device manufacturer for all corporate use cases. Nevertheless, managing your Apple devices would be significantly less complicated should you use a UEM.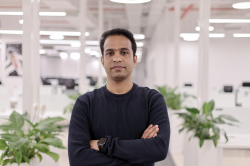 Latest posts by Apu Pavithran
(see all)