AppNeta Announces a New Update to Their Network Monitoring Platform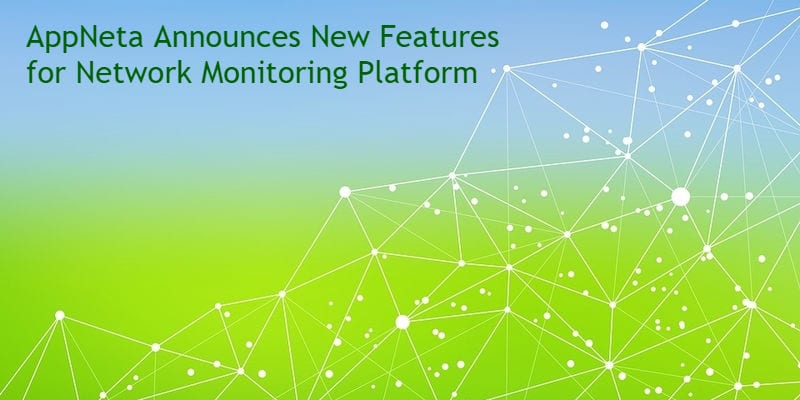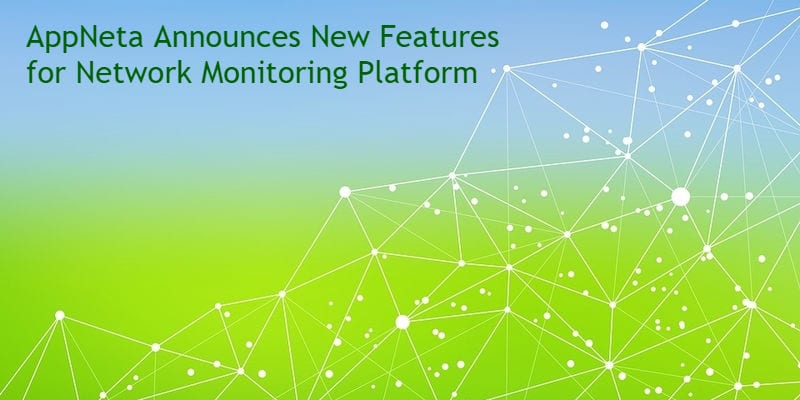 Today, AppNeta has announced various new product enhancements for their flagship monitoring platform, the AppNeta Performance Manager. The SaaS-based network monitoring platform will now include a new suite of physical and virtual monitoring points with increased scalability. This release also provides native support for Azure and IBM Cloud platforms, automatic BGP analysis, active DNS monitoring, and optimization for SD-WAN deployments for remote offices.
"As many large enterprises embark on their move to the cloud, they begin to realize they're running blind without actionable performance insight," said AppNeta Ceo, Chairman, and President, Matt Stevens. "It's been our mission to comprehensively solve this problem at scale by delivering the actionable insight IT needs to ensure the best possible connections to business-critical apps, wherever they're hosted."
AppNeta Performance Manager now offers scalable deployment flexibility, including physical, virtual, and cloud-native monitoring points. Capabilities include:
A full range of performance analysis modes including path, packet, flow, and web from a single monitoring point
Multiple connectivity options for both wireless and wired networks
Capacity scaling from full line-rate analysis rates of 1 Gbps to 100 Gbps to accommodate even the most intense resource demands from the smallest remote office to the data center
Centralized management and deployment options to allow auto-deployment and auto-configuration monitoring at scale with the existing RESTful API's further extended to permit faster and deeper integration with upstream platforms
DNS Performance Monitoring, Automated BGP-based Routing Analysis
Today's release extends AppNeta's DNS capabilities with the ability to monitor all DNS servers. As well as associated lookups, even in modern clustered DNS architecture. Response times and timeouts are now trended to better understand the DNS-related impact on end-user experience.
Also, BGP-derived insights will be alongside existing path information to automatically understand and monitor WAN routing and carrier ownership. All AppNeta deployments will include both BGP and DNS capabilities at no additional cost. Enhanced DNS monitoring is available this month with the new BGP insights coming in November.
Faster SD-WAN Deployment 
AppNeta's new monitoring points will allow larger enterprises to understand application performance across locations before, during, and after SD-WAN rollout. These monitoring points will support complex SD-WAN deployments. It also introduces increased capacity for multiple concurrent network connections. This provides additional deep packet inspection processing capabilities for real-time application intelligence.
To learn more about AppNeta and other vendors in this space, check out our free network performance monitoring buyer's guide below.