The editors at Solutions Review have curated this list of the most noteworthy endpoint security and network monitoring news for the week of February 10. This curated list features endpoint security and network monitoring vendors such as Skybox Security, PureSquare, Sonatype, and more.
Keeping tabs on all the most relevant endpoint security and network monitoring news can be a time-consuming task. As a result, our editorial team aims to provide a summary of the top headlines from the last month in this space. Solutions Review editors will curate vendor product news, mergers and acquisitions, venture capital funding, talent acquisition, and other noteworthy endpoint security and network monitoring news items.
Endpoint Security and Network Monitoring News for the Week of February 10
---
Skybox Security Appoints Cybersecurity Veteran Mordecai Rosen as CEO
Skybox Security, a global provider of Security Policy and Vulnerability Management, this week announced the appointment of Mordecai (Mo) Rosen as Chief Executive Officer, and the closing of $50 million in financing from CVC Growth Funds, Pantheon, and J.P. Morgan. Mr. Rosen is a seasoned security technology executive with over 25 years of experience and will focus on driving company growth and accelerating the adoption of the "industry's first" Software-as-a-Service (SaaS) solution for Security Policy and Vulnerability Management.
PureVPN Announces Launch of PureSquare
PureVPN announced on Tuesday the launch of PureSquare, which will function as a parent company to PureVPN. Just a few months ago, PureVPN announced a massive rebrand effort, aiming to not only change its visual identity but continue and expand its mission to empower people to be safe, secure and "have the freedom to be themselves online." With the introduction of PureSquare, the brains behind PureVPN are continuing its evolution from a single-product company to a leading provider of holistic cybersecurity solutions.
Appdome Integrates with CircleCI
Appdome, a mobile app security platform, this week released the first Appdome Orb for CircleCI as part of the Appdome Dev2Cyber Agility Partner Initiative to accelerate delivery of secure mobile apps globally. The new Appdome Build_2Secure Orb for CircleCI integrates directly into the CircleCI CI/CD platform, allowing developers to leverage Appdome's configuration as code ease from inside CircleCI and build any of Appdome's security, anti-fraud, anti-malware, anti-cheat and other cyber defenses into Android and iOS apps using CircleCI.
Intel 471 Announces Attack Surface Protection Solution Suite
Intel 471, a cybersecurity and threat intelligence solutions provider, this week announced the release of its suite of Attack Surface Protection solutions, specifically designed to scale and grow with the needs of security teams worldwide. The Intel 471 Attack Surface Protection suite is comprised of three offerings enabling organizations to identify, manage, and protect their digital footprint from the ever increasing and sophisticated cyber threats.
KnowBe4 Joins Microsoft Intelligent Security Association
KnowBe4, a security awareness training and simulated phishing platform, this week announced that it has joined the Microsoft Intelligent Security Association (MISA). Their new SecurityCoach product now integrates with Microsoft security products including Microsoft Azure Active Directory and Microsoft Defender for Cloud Apps. SecurityCoach helps IT/security professionals to develop a strong security culture by enabling real-time security coaching of their users in response to risky security behavior. Leveraging an organization's existing security stack, IT/security professionals can configure their real-time coaching campaigns to immediately deliver a SecurityTip to their users related to a detected event.
Riverbed Announces Major Updates to Alluvio IQ Platform
Riverbed, a leader in unified observability, announced new updates to Alluvio IQ, its cloud-native, SaaS-delivered Unified Observability service that empowers IT with actionable insights to remediate problems faster and improve the digital experience. The latest capabilities expand Alluvio IQ's reach of machine learning and automated investigations to include end user experience telemetry from Alluvio Aternity Digital Experience Management to solve issues in remote and SASE environments as well as integrate with third-party tools. Alluvio IQ enables IT organizations to "shift left," enabling all staff to do the job of more experienced IT experts, freeing-up senior IT staff to focus on strategic business initiatives.
Fortress Announces North America Energy Software Assurance Database
The U.S. utilities industry is banding together to help suppliers identify and remediate vulnerabilities in software managing mission-critical applications for the U.S. energy industry. Several investor-owned utilities — including American Electric Power and Avangrid Networks – have partnered with Fortress Information Security (Fortress) to launch the North America Energy Software Assurance Database (NAESAD) at the 2023 DistribuTECH Conference. NAESAD will provide the energy industry with a comprehensive Software Bill of Materials (SBOM) repository for every vendor.
Infovista Launches TEMS Cloud Platform
Infovista, a network lifecycle automation (NLA) solutions provider, this week launched TEMS Cloud, its new cloud-native network testing orchestration and analytics solution. TEMS Cloud enables network engineers to create multiple work orders containing test routines and drive routes and distribute these to field test teams across the country. By monitoring testing progress in real-time, engineers at HQ can address any testing issues while field teams are still on-site. Standardized 'definition of done' criteria ensure testing is aligned across teams and testers know when their testing is complete, reducing the need for time-consuming and costly repeat visits. TEMS Cloud analyzes the captured data in near real-time and creates the relevant reports and dashboards, storing all logfiles in a central repository so they can be leveraged by other engineers for further insights, avoiding the need for additional energy-consuming drive tests.
CrowdStrike and CIS Debut ESS Spotlight Service
One year after partnering to offer Endpoint Security Services (ESS), the Center for Internet Security, Inc. (CIS) and CrowdStrike announced the debut of ESS Spotlight, a new service that leverages the cloud-native power of the CrowdStrike Falcon Platform. Taking advantage of the CrowdStrike Falcon Spotlight module, the new service brings together endpoint detection and response (EDR) with vulnerability management to provide real-time visibility into vulnerabilities and exposures. As a result, state, local, tribal, and territorial (SLTT) governments, K-12 public schools, and public hospitals across the United States can consolidate key components of their security stacks to reduce costs and increase protection by creating a single view of their vulnerability exposure.
Sonatype Identifies Malicious Python Packages in New Report
This week Sonatype have identified malicious Python packages on the PyPI software registry that carry out a bunch of nefarious activities including dropping malware, deleting the "netstat" utility, and tampering with the SSH "authorized_keys" file on your system. These findings were flagged by Sonatype's automated malware detection system. Their security researcher Ax Sharma further analyzed these packages and reported them to PyPI admins given the evidence of malicious activity.
NordVPN Celebrates 11th Anniversary with "Birthday Campaign" 
From February 8th through March 8th, VPN service provider NordVPN is celebrating their birthday by offering new members discounts up to 59 percent on two-year plans. Everyone getting the 2-year plan will also receive a gift– either 3 months or 1 year free. This promotion is only available for new users.
Solutions Review participates in affiliate programs. We may make a small commission from products purchased through this resource.
---
Expert Insights Section
Watch this space each week as Solutions Review editors will use it to share new Expert Insights Series articles, Contributed Shorts videos, Expert Roundtable and event replays, and other curated content to help you gain a forward-thinking analysis and remain on-trend. All to meet the demand for what its editors do best: bring industry experts together to publish the web's leading insights for enterprise technology practitioners.
DevSecOps: Mitigating the Threat of Human Error
Cybersecurity needs to be a top concern for organizations in all industries. In fact, cyber-crime has been up 600 percent since the start of the pandemic. These attacks are happening across all sectors– small and large businesses alike. The results can be catastrophic. What can a company do to protect itself against this increased threat? There are various potential vulnerabilities, including system failures, hacked passwords, fraud, etc. But the most considerable risk to a company's cybersecurity efforts might come as a shock: the employees themselves.
ChatGPT and AI-Driven Research Are Here to Stay
"As we've seen with ChatGPT and other tools, there may be flaws in the responses even though they often sound very plausible. I like to think of it as an enhancement to human research and intuition, not a replacement for critical thinking. In time and with continued improvements, we hope to see this improve."
-Melissa Bischoping, Director, Endpoint Security Research Specialist at Tanium
---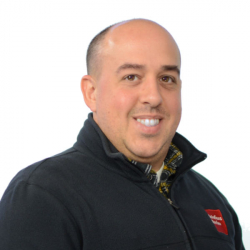 Latest posts by Mike Costello
(see all)