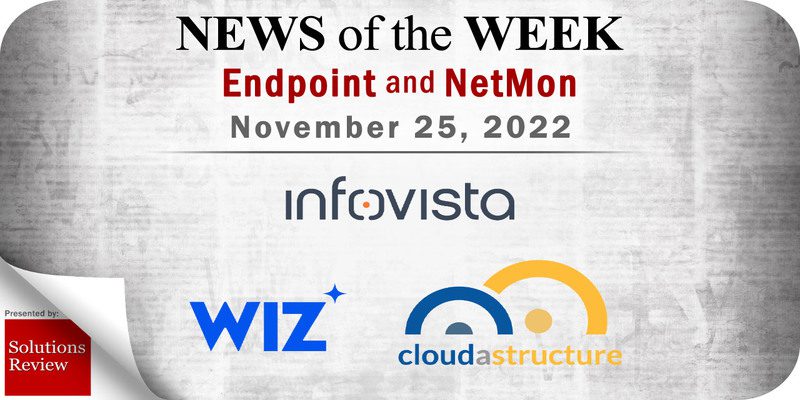 The editors at Solutions Review have curated this list of the most noteworthy endpoint security and network monitoring news for the week of November 25. This curated list features endpoint security and network monitoring vendors such as Wiz, Infovista, Cloudastructure, and more.
Keeping tabs on all the most relevant endpoint security and network monitoring news can be a time-consuming task. As a result, our editorial team aims to provide a summary of the top headlines from the last month in this space. Solutions Review editors will curate vendor product news, mergers and acquisitions, venture capital funding, talent acquisition, and other noteworthy endpoint security and network monitoring news items.
Endpoint Security and Network Monitoring News for the Week of November 25
---
Wiz Introduces Integrated Data Security Posture Management To Its Platform
Wiz expands its platform to proactively eliminate attack paths to discovered critical data. New features include visibility into PII, PHI, and PCI data; any exposure paths to that critical data that can be exploited; and how those exposure paths came to be.
BTC Partners with Infovista
BTC has partnered with Infovista, a Network Lifecycle Automation (NLA) solutions provider, and selected Infovista's TEMS Pocket, TEMS Paragon, TEMS Discovery and Planet products for next-generation 4G and 5G mobile network planning, testing, optimization and benchmarking. BTC operates Botswana's leading nationwide 4.5G / LTE-Advanced network, serving people and businesses throughout the country.
New Report from Perception Point: "Enterprises Spend $1,197 per Employee Annually to Address Successful Cyber-Attacks"
Perception Point, a provider of advanced threat prevention across digital channels, announced the publication of a new report, The Rise of Cyber Threats Against Email, Browsers and Emerging Cloud-Based Channels. The report, based on a survey conducted in conjunction with Osterman Research, evaluates the responses of security and IT decision-makers at large enterprises and reveals numerous significant findings about today's enterprise threat landscape.
Solutions Review Secures Justin Beales, Christopher Prewitt, and Ram Vaidyanathan for Panels
With the 4th Annual InfoSec Insight Jam just around the corner, Solutions Review is pleased to announce Justin Beales of Strike Graph, Christopher Prewitt of Inversion6, and Ram Vaidyanathan of ManageEngine are scheduled to appear December 12th as part of an exclusive executive roundtable event.
Tanium Converge 2022 Draws Cybersecurity Industry Leaders from around the World
Tanium, a converged endpoint management (XEM) platform, announced highlights and key takeaways from its seventh annual Converge conference, held last week in Austin. Thousands of global IT and security professionals representing nearly 60 different countries gathered in person and virtually to attend numerous keynote presentations, breakout sessions, and technical labs led by over one hundred industry experts. Featured customers included Williams Sonoma, Little Caesars, Siemens, Honeywell, Genpact, National Grid, Caesars Entertainment, Frasers Group, PNC Bank, and more; global partners such as Microsoft, AWS, PwC, Deep Instinct, Optiv, and others were also on hand.
Cloudastructure Sweeps the Astor Awards
At ISC East, American Security Today Magazine endowed Cloudastructure with 8 'ASTORS' Awards, an honor the publisher acknowledged very few companies have enjoyed in the history of the Astors. The Annual 'ASTORS' Awards Program is specifically designed to honor distinguished government and vendor solutions that deliver enhanced value, benefit, and intelligence to end users in a variety of government, homeland security, enterprise, and public safety vertical markets. "'ASTORS' nominations are evaluated on their technical innovation, interoperability, specific impact within the category, overall impact to the industry, relatability to other industry technologies, and application feasibility outside of the industry," said AST's Publisher, Michael J. Madsen.
---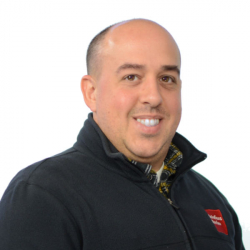 Latest posts by Mike Costello
(see all)