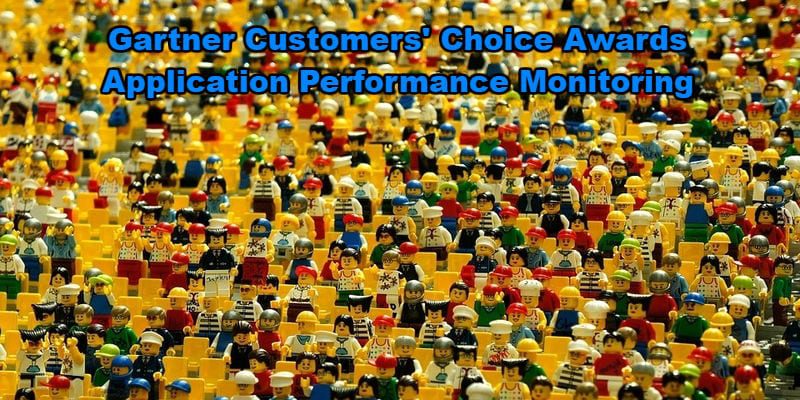 Analyst house Gartner Inc. recently announced this year's Customers' Choice Awards for application performance monitoring. Gartner uses reviews from its peer insights site to determine award winners. There were five vendors granted the application performance monitoring Customers' Choice award this year.
Gartner's Recognition Criteria
Gartner requires a vendor to have at least one product relevant to the solution area. Internal analysts determine the relevancy. Vendors who focus on single geographic areas, a single industry, or non-enterprise users are excluded from consideration.
After the initial criteria, vendors must have 50 or more published reviews and an average overall rating of at least 4.2/5. Gartner limits its awards to seven vendors per market. If there are more than seven vendors meeting the required criteria, the seven vendors with the highest number of published reviews within a 12-month submission period will be selected.
The four vendors that earned the Gartner application performance monitoring (APM) Customers' Choice awards are AppDynamics, Dynatrace, Microsoft, New Relic, and SolarWinds. We will skip Microsoft in this article to focus on solution providers available across clouds and have a higher focus on APM.
AppDynamics
AppDynamics was founded in 2008 with a focus on application performance monitoring. At this point, the company also has solutions for infrastructure visibility, end user monitoring, and business performance. Cisco acquired AppDynamics in March of 2017, which has only made their products stronger.
AppDynamics holds a 4.3 rating with 462 reviews. They have 94 five-star ratings and 114 four-star ratings. One review states, "The team at AppDynamics has been very responsive to our concerns and issues. Even after the acquisition by Cisco, the level of focus on by the development teams has not wavered. The company is genuinely interested in providing an improving level of quality and feature set to meet actual needs."
Dynatrace
Dynatrace offers an abundance of solutions surrounding monitoring and more. They monitor digital customer experience, applications, cloud, networks, mainframes, and more. According to Gartner's report, 79 of the Fortune 100 companies use Dynatrace to optimize customer experiences, innovate faster, and modernize IT operations.
Dynatrace has a 4.4 rating with 314 reviews. They have 157 five-star ratings and 127 four-star ratings. One review states, "Implementing within a secure framework was one of the most important considerations, which is why we went with on on-premise Managed product… The automated instrumentation was yet another feature that is truly appreciated."
New Relic
New Relic provides real-time insights to eliminate problems as fast as possible. Of the award winners, New Relic is the only company that is completely cloud-based. It installs and delivers value in minutes, depicts entire stack in a single custom UI, and scales across organizations. The company also offers infrastructure, browse, mobile, and synthetics monitoring.
They hold a 4.6 rating with almost 300 reviews. Of the other listed vendors, New Relic has the most 5-star ratings with 187. One reviewer writes, "New Relic helps in monitoring our application very well. From start to end, the way it has integrated the transactions monitoring and incident generation is of great use. We use notifications services a lot. Also, the facility to capture heap dump instantly provides great insights on memory leak related issues which we encounter sometimes. Dashboard and reporting are also cool with the exact needed data points from an end user perspective."
SolarWinds
SolarWinds was founded in 1999 and offers coverage across IT monitoring and management. Their portfolio includes solutions for networks, systems, database, help desk, IT security, and cloud. They are perhaps most known for their network management solution, which we cover in our buyer's guide below.
The company holds a 4.4 rating with 240 reviews. They have 58 five-star and 55 four-star reviews. One review states, "SolarWinds provides IT professionals with powerful tools to gain insight into their entire IT infrastructure. If you put in the time and effort into your deployment you get a lot in return. Over the long term they have demonstrated a strong willingness to listen to their customers, leading to innovation that keeps their products relevant."
More APM resources can be found here, and here.
Latest posts by Doug Atkinson
(see all)