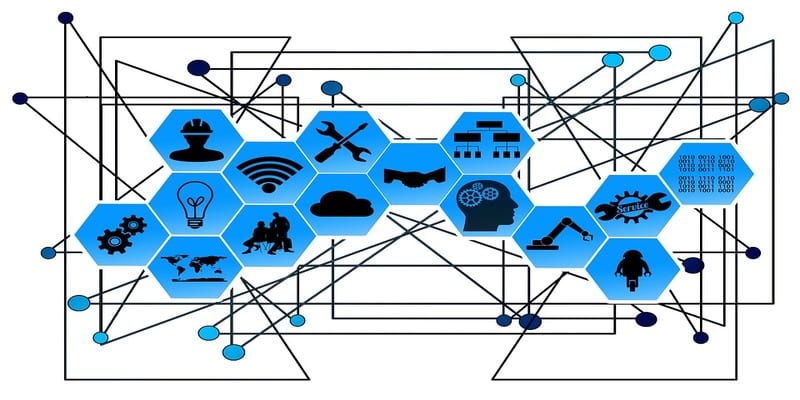 Hospitals are required to have a proper network performance monitoring tool. Of all industries, they are one of the most significant adopters of IoT devices. Insufficient IoT performance would be catastrophic, more so than almost any other industry. Since they have such a dependence, they're the perfect place to look for developing IoT best practices.
Modern hospitals have devices like wireless bedside monitors, voice-based communication devices, etc. Thus, hospitals IoT devices are major security risks. Patient care is at risk without the proper monitoring software. Clinicians may not get access to the transmissions they should be receiving, for example. So, what exactly can we learn from IoT device usage in the healthcare industry?
Micro-segmentation
Micro-segmentation is the practice of isolating devices from other devices through network virtualization. It is done to limit lateral infection or movement, and increase the ability to manage devices. This is particularly useful when using multiple device types. The healthcare industry runs a variety of devices that have no interconnected relationship, keeping them on the same Virtual LAN doesn't make sense. Managing IoT performance is critical for hospitals. This practice can easily be translated into enterprises wanting to use IoT devices.
Lack of network insight is an obstacle that healthcare IT companies must deal with. Without the proper network monitoring tools, they won't be able to recognize what devices should go where. Gaining visibility into your network is crucial for a lot of reasons, but micro-segmentation is incredibly difficult without understanding what device is where. Without these tools, IT teams are looking at a collection of IP addresses with no context.
Micro-segmentation is also useful as a security measure. Network teams are able to assign security policies to individual virtual environments. Physical network environments require networks to be tied to specific hardware. The security policies are implemented by the hardware itself. This means if the physical environment is changed, the policies are at risk. Using micro-segmentation eliminates this risk.
Segmentation also prevents attackers from moving laterally in your network. If one system is at risk, then it will be isolated. This is also a benefit to network performance monitoring tools. You'll know when something isn't behaving properly as soon as it happens, preventing further damage.
User error
The healthcare industry deals with similar security issues to traditional IT teams. IoT security company, Zingbox, released a report on the risks of IoT devices in healthcare. They go into specific detail about what security issues are most prominent. One that particularly stands out is "user practice issues."
Zingbox claims 41% of security issues are related to user practices. This includes rogue applications, browser usage, and risky websites. They state, "This large percentage is a reflection of a failure in network restriction and policy enforcement. Context-aware policy enforcement should be put in place to restrict download of rogue applications and enable URL access specific to the operation of the device."
Regardless of IT field, this information is relevant. There needs to be specific protection from user mistakes. This is relevant on both personal computers and IoT devices. IoT devices are often unsecure out of the box. They need to be given the proper firmware via the network, and given proper passwords. Many come with a default password that users don't change. Protecting your network from your own user errors is crucial to maintaining network health and safety.
Solutions
Zingbox mentions that real-time visibility is crucial to staying safe. Network performance monitoring tools are essential to gaining the proper visibility into your network. This is the case in the healthcare industry, as well as any company, regardless of IoT device use.
They also suggest developing strategies for the top vulnerabilities. This is obvious, but IoT devices add new risks to network environments. Learning as much as you can about these devices and running tests can keep your network safe. Root-cause analysis, which comes with network monitoring tools, will provide insight into the specific problems that may arise from the IoT devices.
Latest posts by Doug Atkinson
(see all)