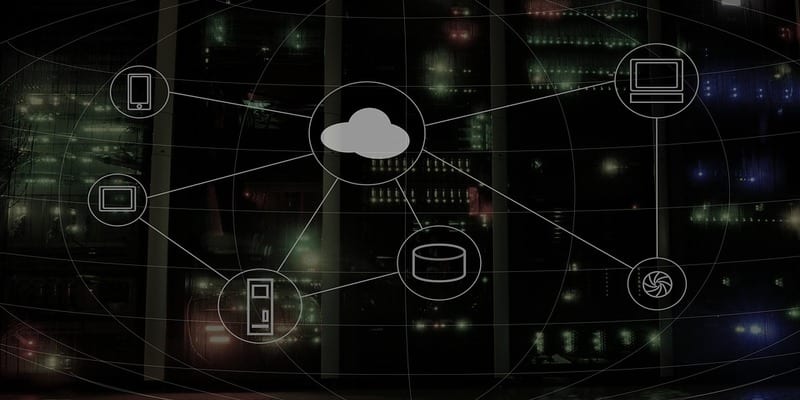 It's easy to get overwhelmed by buzzwords with how quickly enterprise solutions are evolving. Network monitoring solutions are no exception to the buzzword clutter, and the latest trend is "intent based networking."
This concept's core tenant is enabling various networking innovations to collaborate. The intent is to build the perfect network by focusing on your company's specific goals. It brings together policy-based automation, network analytics, and machine learning. Three crucial components of modern network monitoring.
It clearly fits the modern bill of technology solutions working to be simpler and more effective through collaboration. Both Cisco and Gartner have talked about the importance of intent-based networking. So, how will it help your company specifically?
Focus on your needs
Intent-based should be taken as literally as possible. Your intentions are what drives your network. It makes no sense to work on a network that isn't in sync with your specific goals.
For example, many companies are interested in integrating IoT to improve their workflow. However, IoT is a major undertaking for any network. In this scenario, your network should be built with scaling in mind. That's the intent, and that's what intent based networking is meant for.
Continuing the IoT example, security needs to be specifically built for a network integrating IoT. It's unfortunate that such a significant technological advancement comes with such an archaic security model, but that's the reality. Intent-based networking allows you to focus on your specific security needs, rather than relying on a generic security solution.
Network innovations
The key networking innovations that the concept is built on are business policy, automation, assurance, security, and programmable network infrastructure. These concepts may be familiar, but the way they come together is what differentiates intent based networking from network monitoring.
Cisco, who popularized the term during their summer Cisco Live! event in June, provided specific details to each component:
Business policy–  Creates and understands policies associated with identity, access, service levels, security, and compliance and translates them into network requirements.
Automation– Automates the provisioning, configuration, and repair of the end-to-end network in a simple, orchestrated, and efficient way. Reduces delivery time and configuration effort.
Assurance– Monitors, gathers, correlates, and presents data from users, network, devices, and applications. Derives deep operational and business insights that provide context and inform business and IT.
Security– Integrates security into every aspect of the network. Rapidly detects threats and enforces policy anywhere in the enterprise or extended network, even in encrypted traffic.
Programmable network infrastructure– Offers a portfolio of highly secure, scalable, and programmable network elements (both physical and virtualized). These elements connect devices, transport data, and enable the policy, automation, assurance, and security elements described above.
Planning is a critical part of network monitoring. These core tenants place emphasis on what your plans should include. Intent-based networking isn't about a single solution, it's about something much larger than that. Being prepared and building a network that fits your needs. Accomplishing this is more important than ever, and the tools are available to do so. Our free Network Monitoring Buyer's Guide can help you find the solutions you need to accomplish your networking goals.
What Gartner thinks
Gartner called intent-based networking "the next big thing" for networking solutions. They define it based on four key principals:
Translation and Validation– The system takes a higher-level business policy (what) as input from end users and converts it to the necessary network configuration (how). The system then generates and validates the resulting design and configuration for correctness.
Automated Implementation– The system can configure the appropriate network changes (how) across existing network infrastructure. This is typically done via network automation and/or network orchestration.
Awareness of Network State– The system ingests real-time network status for systems under its administrative control, and is protocol- and transport-agnostic.
Assurance and Dynamic Optimization/Remediation– The system continuously validates (in real time) that the original business intent of the system is being met, and can take corrective actions (such as blocking traffic, modifying network capacity or notifying) when desired intent is not met.
They point out that intent-based monitoring is a few years away, but there are certainly solutions available that are following these principals.
Conclusion
Bringing together all the key components of intent-based networking starts with getting the right network performance monitoring solution. Although Gartner believes this trend is a few years away, components are available right now. It's important to prepare for a monumental change with incremental implementations. Our free networking performance monitoring buyer's guide can help you find the right solution for your company in the short and long term.
Latest posts by Doug Atkinson
(see all)