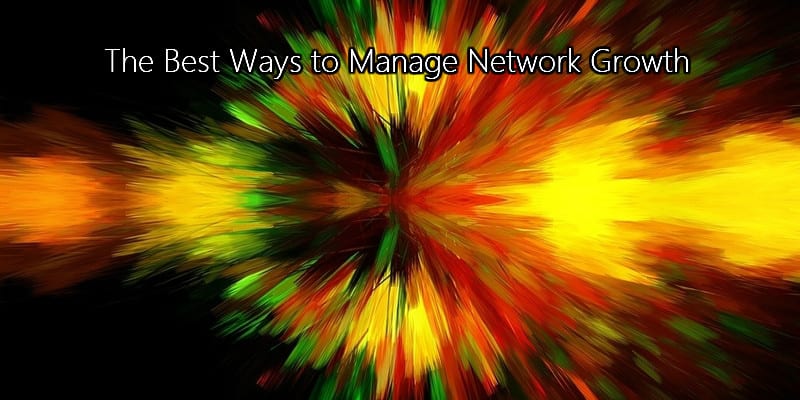 Enterprise computing has changed dramatically over the past few decades. Today, digital transformation comes in the form of migrating legacy applications to a cloud or clouds. The focus of many enterprises is moving to and maintaining a cloud infrastructure. Where does this leave networks though? Enterprises must manage network growth during a digital transformation. Rather than being on the backburner, it should be embraced and given immense attention to.
Network Edge
In networking, the "edge" is where end users engage within a given network. This could mean a variety of things, like purchasing a product from an online shop. In a more modern sense, the edge is where IoT devices operate.
IoT devices are notoriously unsecure and leave vulnerabilities in any network. Many hospitals rely on IoT to maintain and manage patients. Since more critical devices are network-based, it's incredibly important to monitor them. Additionally, there will be an influx of network-connected devices with 5G, some have even predicted one billion 5G subscriptions by 2023.
Networks are bound to be even more complex than they are now, in a way that might be hard to cohesively define. As they continue to grow, they'll also become far more intertwined with business success. Even today, enterprises have experience with the negative effects of downtime. So how do enterprises prepare for such a dramatic shift? It doesn't have to be difficult, it just comes down to using the right tools and having knowledge of your network expansion.
Network Management
Network management solutions allow IT teams to see exactly what's going on in a network. The tools that make up a network management solution can give information on an entire network environment, including end users.
Managing something is nearly impossible without proper insights. Network performance monitoring is the base for network management. It gives you additional management tools the information they need to work efficiently. Therefore, many vendors offer their additional services as add-ons, instead of individual products. Monitoring is the base that teams can build off. Building an optimized network is about utilizing the right tools, while also having proper internal planning. Planning is unproductive without the intel network monitoring provides.
Optimize with Analytics
Analytics are great for any professional field. They enhance best practices, make the most out of what you have, and prioritize what you don't have. The "Money Ball" Athletics would have been nothing without analytics. You should take a similar approach to what they did. Find what works, find what doesn't and improve what you're doing based on real stats.
Modern business revolves around the efficient use of data and analytics. Network monitoring tools collect data from every aspect of your network. Thus, enterprises gain the ability to plan network progression, change what isn't working, and follow positive and negative trends to see what your team should focus on.
Tracking network trends allow your team to make decisions in an informed and data-driven way. Having a detailed history of the problems that occur on a network will make efficiency-related changes more valuable.
The best way to improve any network environment is to know where consistent problems exist and who these problems impact. Additionally, network related technological advancements will be easier than ever to implement. For example, automation is becoming a major component of network monitoring and knowing exactly what to automate starts with a detailed understanding of the strengths and weaknesses of a network.
What do Enterprises Need to Prepare?
Many companies would be fine to simply utilize a network monitoring solution. IT teams will gain the ability to see what's happening on the edge at any given time, and they also alert you to irregularities. Think of it as your first line of defense against network problems. You'll be able to snuff out issues with root cause analysis.
One important question to ask is, would you prefer a network monitoring solution with add-ons or a vendor that offers these tools individually? It mostly comes down to preference. All network monitoring vendors have different priorities and focus. Our Free Network Monitoring Buyer's Guide can tell you what you need to know when shopping for a network monitoring solution provider.
Latest posts by Doug Atkinson
(see all)