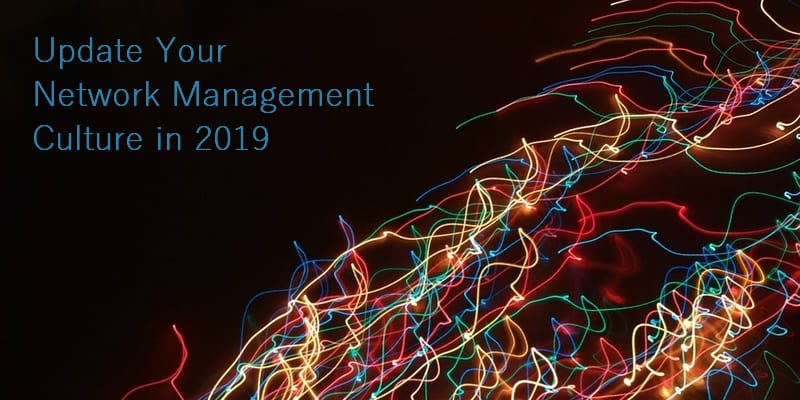 The culture of DevOps is seemingly applicable in every facet of the enterprise technology world. It obviously started with development and operations, but now teams are including security as well. The intent of DevOps is to increase development speed and create a more inclusive culture. Thus, network management culture would benefit from a similar approach.
A Culture Network Teams Should Strive For
A network going down can be catastrophic for any company. Downtime isn't just bad for immediate sales, but end-users are relying on your network's reliability. If your network is down just once, that can badly damage a reputation amongst end-users.
Network performance monitoring solutions can help you get the most out of the network you have, but dedicating resources to your network is just as important. Traditional networks are becoming obsolete quickly in our ever-changing IT marketplace. The best way to keep up with these changes would be to implement a DevOps culture into the networking field.
Many network teams may fall behind due to the increased complexity of the modern network. New IoT devices and bring your own device culture creates a network of chaos. Constant network changes create a need for constant network advancements and a culture that encourages this.
Key Processes to the Change
DevOps requires a system embracing constant, asynchronous updates and rigorous testing of newer technologies. Testing is a major part of network monitoring, so network performance monitoring solutions will be a major component of this networking culture change. Automation, analytics, and utilizing saved time to innovate are common aspects of network performance monitoring solutions and DevOps.
Analytics are great for any professional field. They enhance best practices, make the most out of what you have, and prioritize what you don't have. Find what works, find what doesn't and improve what you're doing based on real stats.
Tracking network trends allow your team to make decisions in an informed and data-driven way. Having a detailed history of the problems that occur on a network will make efficiency-related changes more valuable.
The best way to improve any network environment is to know where consistent problems exist and who these problems impact. In addition, network related technological advancements will be easier than ever to implement. For example, automation is becoming a major component of network monitoring and knowing exactly what to automate starts with a detailed understanding of the strengths and weaknesses of a network.
Preparing Talent and Leadership
One of the most important components of DevOps is the culture. Aside from the proper software, developing an ideal culture requires having the right talent and leadership. DevOps engineers were listed as the second best job according to Glassdoor. Recruiting these experts may be a lengthy process, as they are in high demand for IT teams across the country.
Getting the right team will certainly involve outsider hires. Getting the right talent is important for such a complex change for networks. Network monitoring solutions will make the transition easier, though. You'll fully understand your network and where it needs to be improved. Knowing your network along with great talent will make this transition far easier for everyone.
C-level executives need to be empowered to implement a change like this. Creating a detailed gamelan will be critical to successful implementation. DevOps has had so much success with development teams. Implementing a comparable culture to networking will be ahead of the curve.
Latest posts by Doug Atkinson
(see all)