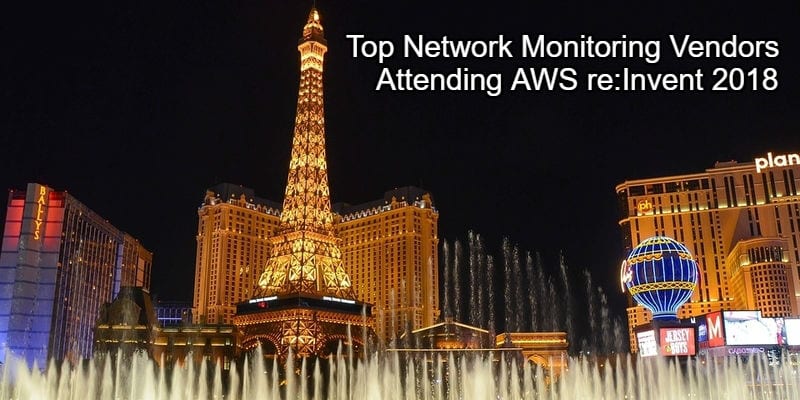 AWS re:Invent is the world's most prestigious enterprise computing conference. It brings top industry insights and news to enterprise IT professionals from across the world. The event takes place from Sunday, November 25th to Friday, November 30th.
Considering how extensively we cover the network monitoring space, let's take a look at the top solution providers attending this year's AWS re:Invent.

CA Technologies' Performance Management provides converged network operations monitoring solution that discovers traditional, physical inventories as well as dynamic inventories in virtual and logical overlays. The solution includes a full suite of diagnostic capabilities including device metrics, faults, flow, topologies, and controller analysis. 

Dynatrace offers a solution that includes both highly capable application and network monitoring functionality. These tools correlate with advanced application performance metrics to deliver insights on how network performance affects end-user experience. The solution offers advanced visibility that allows IT teams to quickly identify the services and processes experiencing network connectivity issues. 

Extrahop gives organizations full visibility into their network. With their network monitoring tools, IT teams can maintain a comprehensive view of the entire ecosystem with auto-discovery and auto-classification. ExtraHop gives users the ability to notice performance issues immediately with continuous and real-time end-user monitoring. 

LogicMonitor offers an agentless SaaS-based network monitoring solution that allows organizations to discover all network devices and interfaces. Through alerts and interface metrics, users gain greater visibility into error rates, network usage, and throughput. With support for over 1000 technologies, IT teams collect and analyze network performance data from all networking hardware. 

Riverbed's SteelCentral NPM tool offers full network visibility, analytics, troubleshooting, and user monitoring. The solution comes divided into two platforms, one for SMBs and the other for larger enterprises. Riverbed provides customers with four levels of support depending on how quickly a customer needs replacement equipment shipped in the event of a network failure. 

This Texas-based NPM vendor has achieved significant name recognition and an established base over the years. This easy-to-use network monitoring solution fully scales with customization options as well. With SolarWinds' NPM solution users can identify dead zones and improve their wireless network's coverage.
Latest posts by Doug Atkinson
(see all)