Network Monitoring Requirements: 3 Keys for Modern Network Architectures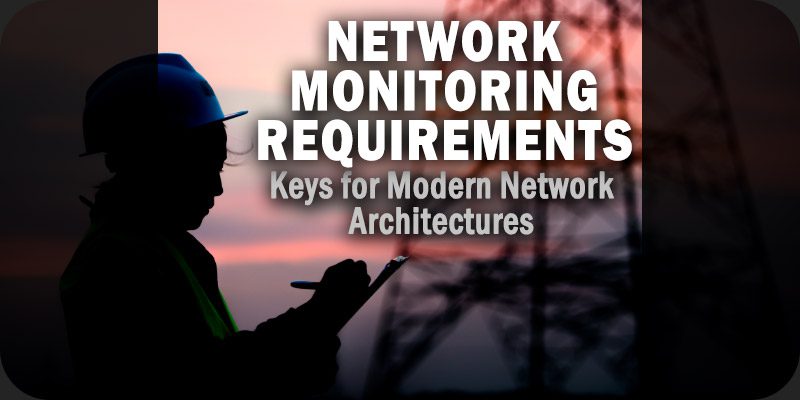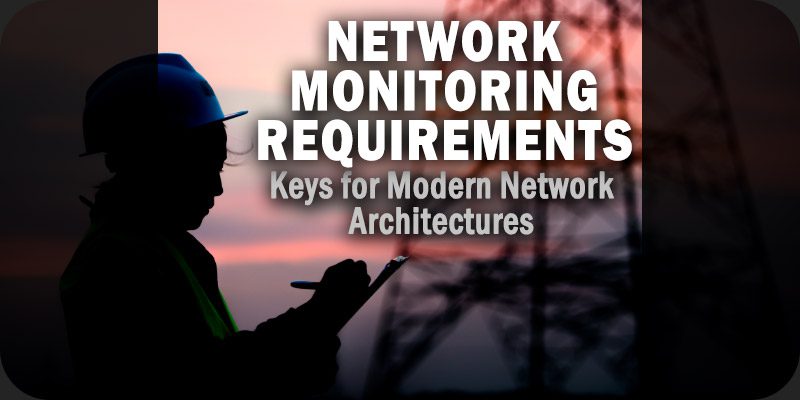 The editors at Solutions Review strategize modern network monitoring requirements in this curated piece based on a guide from our partners at Broadcom.
In the age of Bring-Your-Own-Device (BYOD) and work from home, the enterprise network has expanded far beyond the corporate office walls to any device, on any network, anywhere in the world. Connectivity is more important than ever before. Any potential degradation in network performance, reduction in availability, or even an outage must be proactively prevented to ensure continued revenue growth and an engaging customer experience. This is why IT teams must focus on modernizing their network monitoring requirements and strategy.
There are many ways to dissect your approach to NetMon. However, these are the three keys for building modern network architectures.
Network Monitoring Architecture Requirements
---
Digital Readiness
Who could have imagined the pace of digital change could get any faster? The digital economy has been rapidly upending the way we live and work, transforming traditional activities, and introducing new opportunities. The change is fast, relentless, and unpredictable. Organizations are increasingly moving to hybrid working models, with more people working from home. Students are learning in virtual classrooms, patient diagnosis is frequently online, and e-commerce has never been more popular.
Make no mistake, most companies are rapidly adopting digital business models to reimagine their operations in the post-COVID world. However, as the pandemic potentially subsides, many analysts agree that a large proportion of activities will permanently shift online or to remote working, making digital readiness a strategic investment to reduce risk and preparedness for next-generation business models.
Network Visibility Anywhere
Given today's overwhelming dependence on the Internet, comprehensive visibility into ISP and cloud provider network performance is a mandate. Forward-thinking organizations are turning to monitoring tools that can extend their visibility out beyond the enterprise data center to network monitoring, digital experience monitoring, active testing of network delivery, and network path tracing. Being equipped with such capabilities, they can assure the new "work from anywhere" experience, SaaS, Cloud adoption, and successful modern network adoption like SD-WAN. All these capabilities need to be compatible with classic network operations triage workflows that combine alarms, faults, performance, flows, logs, and configuration data available from any part of the new network.
Hybrid Cloud Networking
As these digital-first initiatives become more critical to lines of business, the hastened digital transformation introduces new challenges to the traditional network infrastructure. Increasingly, the network is no longer solely owned by the IT organization, instead relying on home infrastructure, Internet broadband, SaaS, and public cloud networks. The new hybrid model has increased the complexity of the interconnected business, calling for borderless visibility from people working at home, to the cloud, and to the data center. According to Gartner, "by 2025 60 percent of organizations will have seen a reduction in traditional network monitoring tool needs owing to increases in remote work and cloud migration, as compared to 2021."
---
Conclusion
It's no longer a question of whether you use the Internet; it's a question of how many hours you're on it each day. Everything from e-commerce and working from home, to student learning and medical diagnosis is increasingly conducted online. The age of BYOD is here to stay, and it's important for IT teams to stay on top of adapting and maintaining a modern architecture that meets today's network monitoring requirements.
Latest posts by Mike Costello
(see all)