Opengear Releases Their New NetOps Automation Platform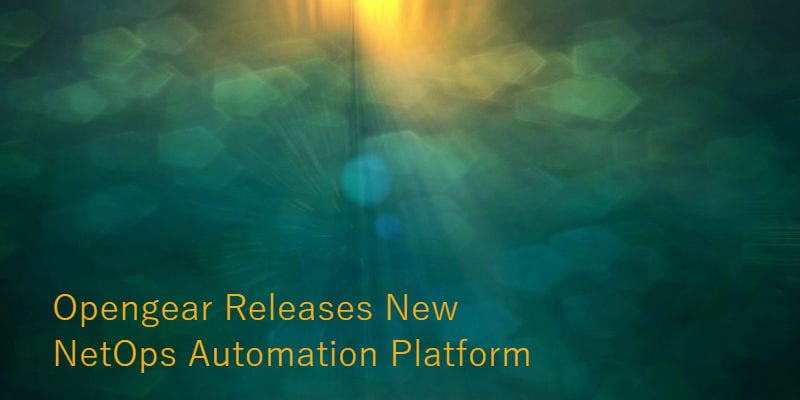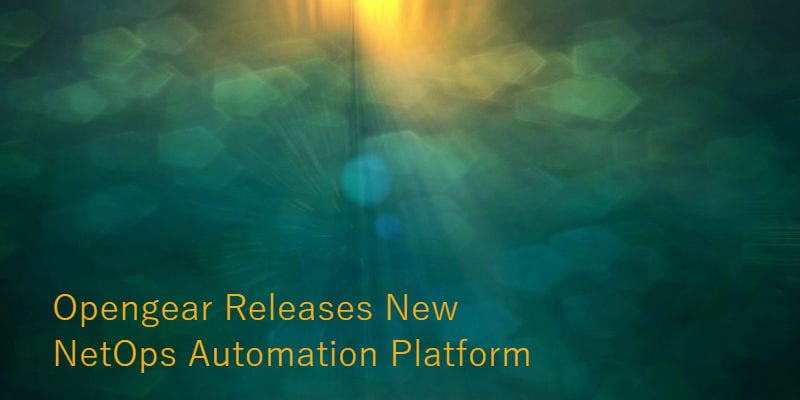 The growth of NetOps has led to a variety of new solutions in areas like monitoring, automation, and more. Opengear recently released a new vendor-neutral NetOps automation platform. The company also offers solutions in a variety of areas like security, automation, access, and more.
The Opengear NetOps Automation platform was built on a network of distributed Opengear management devices to enable presence and proximity at each organization's network locations. It allows automation of critical workflows by running containerized NetOps modules. These modules provide specialized functionality to make it easier to automate, abstract, and implement.
"The NetOps Automation platform is driven by the desire of our enterprise customers to automate repetitive and error-prone activities both in the data center and at remote locations," said Opengear CEO, Gary Marks. "It's a natural progression from our existing presence in the network infrastructure, where they rely on us to provide always-on access with smart out-of-band management. This innovative new solution provides that same level of resilience and convenience beyond out-of-band, as these organizations embrace the NetOps philosophy to streamline their processes and reduce human intervention."
OM2200
This solution provides a Secure Provisioning NetOps Module that utilizes Opengear's OM2200 Operations manager. OM2200 is a piece of network hardware set up in a data center or in a remote location.
With these two tools combined, teams can automation initial provisioning, configuration management, re-provisioning, and disaster recovery of remote infrastructure. Images, configurations, and script files automatically push to the OM2200, which provisions other hardware devices tat the location.
LogZilla NetOps Module
The NetOps Automation platform offers the LogZilla NetOps module. LogZilla worked with Opengear to create this module. It integrates with LogZilla's event management solution to provide real-time network intelligence and analytics, always-on monitoring, and forensics. This module improves network resiliency and reduces repair time to total cost of network equipment.
"This partnership between Opengear and LogZilla delivers a Network Operations module perfectly aligned to the current needs of enterprise customers and industries we serve," said LogZilla CEO, Clayton Dukes. "We remain committed to reducing the total cost of ownership of network equipment by fostering a natural synergy with what Opengear's accomplished through its NetOps Automation system. We're excited by the possibilities of this offering and see this as the first of many collaborations with Opengear."
Latest posts by Doug Atkinson
(see all)