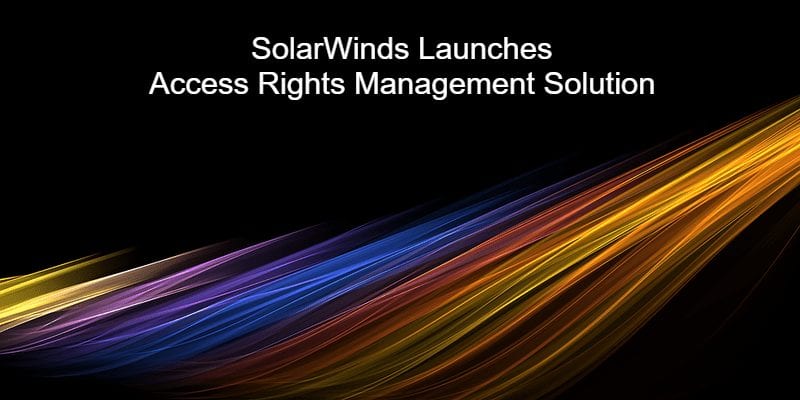 IT management company, SolarWinds, today announced the launch of SolarWinds ARM. This solution comes as a result of the company's recent acquisition of 8MAN, an Access Rights Management (ARM) solution provider. The acquisition also includes 8MAN's technology and development team joining SolarWinds.
Considering this site focuses on network monitoring, does ARM really fit? As networks grow in complexity due to BYOD culture or IoT, managing network access increases in importance. Access management tends to be a focus for cloud platforms, especially with the increase in cryptojacking attacks.
Poor network access management leads to DDoS attacks, especially with IoT devices. The various steps of DDoS defense should start with access management. Prevent hijacked devices by having control early on.
The press release states, "The new security software product, SolarWinds ARM, is an access rights management tool built to help IT and security admins manage user access, improve adherence to policy compliance, and automate user provisioning and deprovisioning while protecting themselves from malicious insider abuse."
SolarWinds CEO, Kevin Thompson, stated, "We have products to help our customers with those external threats: Threat Monitor™, Patch Manager, Backup, and Log & Event Manager. But, not all threats are external. SolarWinds ARM complements this portfolio by enabling IT professionals to centrally provision, deprovision, manage, and audit user access rights to their systems, data, and files while minimizing exposure to insider threats. The acquisition of 8MAN gives us the ability to leverage their development and technology expertise in the German market and beyond, which will allow us to offer another new product in the SolarWinds mold. We will put their pricing and packaging into our go-to-market methodology that is focused on delivering products that are powerful, easy to use, and scalable—designed to give businesses the ability to protect their IT environments efficiently and cost-effectively."
"8MAN is pleased to join the SolarWinds family. This move was part of our strategic plan and allows us to take the next step in security innovation," said Stephan Brack, CEO, 8MAN. "We built a solution that's designed to help IT operations and security admins improve their security by managing user access, demonstrate compliance, and automate more time-consuming tasks like user provisioning and deprovisioning. Their technology expertise and growing security portfolio make SolarWinds a perfect fit to get this product distributed worldwide."
Latest posts by Doug Atkinson
(see all)