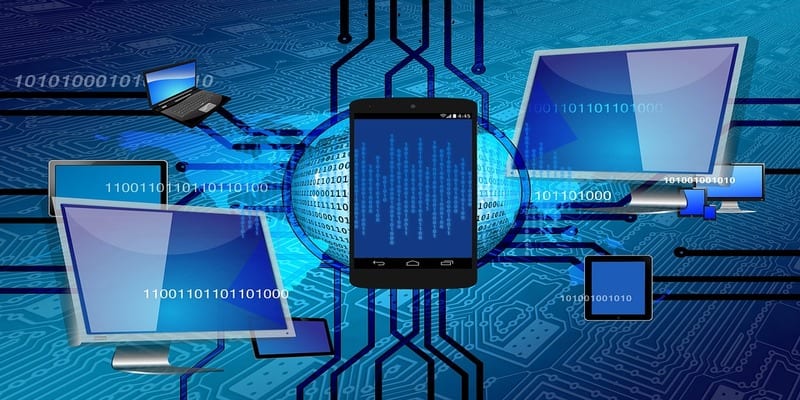 Network environments are becoming more complex for businesses. Network monitoring needs to be faster and more efficient than ever with the increased demand for speed from both a productivity and consumer standpoint.
The digital universe is doubling in size every two years, having the proper systems in place is the only way to make this growth manageable for your network. When it comes to online business, there isn't anything more embarrassing than learning about network problems from your customer base. A plurality of IT teams rely on users to let them know about a problem. Network monitoring solutions let you find performance issues and resolve them before they cause significant loss or downtime.
Many IT tools are moving towards automation. Network monitoring solutions certainly fit this trend, and the supporting technologies continuously grow with the changing landscape. Giving system admins the ability to easily monitor various aspects of network data is crucial to maintaining a healthy network environment. Simple to read network monitoring solutions allow admins to keep track of access, routers, component health, firewalls, server performance, and many other important components.
What to look for
One of the most important aspects of network monitoring solutions is the simplicity of the program. If a program is difficult for your team to use, it entirely defeats the purpose of paying for the service. You want your system administrative team to fix a problem as soon as possible.
A customer of Ipswitch said, "We were having a CMTS issue where modems would reboot for no reason. We could not nail down the problem." Once they started using Ipswitch's WhatsUp Gold, they could get the data needed to figure out exactly what the problem was. They no longer had to be reliant on customer's calling in to find network problems, instead, they could be proactive and quell any obstacle that may have arose with their network monitoring solution.
This example is exactly what network monitoring solutions can provide your company. With the digital universe constantly expanding and becoming faster, cutting unnecessary time spent on cleanup is critical to business success and growth. Falling behind due to a poor network is all it takes to lose business.
Data collection is another feature to look for. Some programs collect more data, or more specific information about said data. If your team wants specific information to be available, make sure a program you're interested in has this. Many solutions have customization options to allow your business to target its specific needs.
All the solutions make it easier than ever to visually map your entire network. However, some may be easier or more visually appealing depending on what your team's needs are. One map may be more optimized for a smaller network, for example.
Another aspect to look out for is the scope and scalability of the solution. A small business is obviously going to need to monitor less than a larger business. It's also important that a growing business can expand the solution they're using, rather than changing whenever significant growth occurs.
Our free buyer's guide goes into detail about many companies specializing in network monitoring. With this guide, you'll be able to see what solution fits your company's needs.
Benefits
There are so many benefits to having a network monitoring solution. It, of course, makes life easier for the system admin staff. Network vulnerabilities will no longer be a surprise, caught by outside sources. Administrators won't have to constantly monitor networks anymore, instead, they will be able to respond immediately when the solution detects a problem.
The health of a network directly impacts revenue for any business. An outage for any amount of time can deter a client or customer. Having extended or regular downtime will negatively impact reputation. Certain industries, such as call centers, won't be able to function without a network connection. No industry can afford a loss in productivity over network issues.
All technology and business live on a network. Giving your system administrators the ability to explore every network communication in an easy to use program allows your business complete control of your network environment. Being able to identify performance problems and root out threats has never been easier.
One company in the network monitoring field, Extrahop, stated, "Our vision has always been bold: transform IT from an infrastructure-centric operation focused on components like servers and storage, to a data-driven one focused on outcomes."
Changing IT from a reactionary field to an innovative field is crucial to growing a successful online presence. Network monitoring tools allow your team to know their network, plan on solutions to specific problems, and be ready for anything that comes their way. It's more cost-effective to be ready than it is to be reactionary.
Latest posts by Doug Atkinson
(see all)