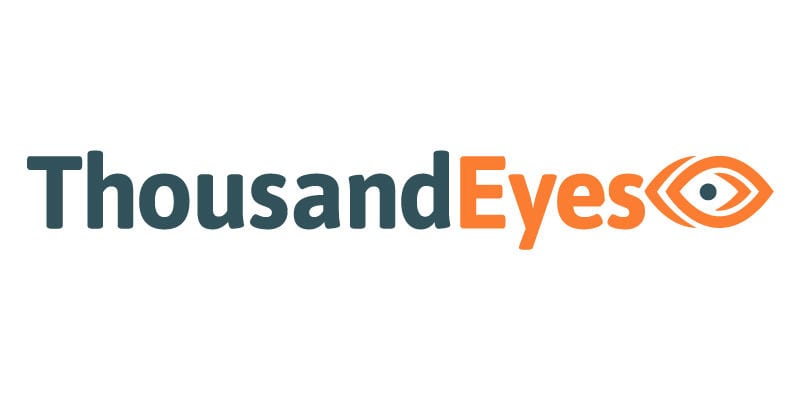 Network intelligence provider, ThousandEyes, has announced the general availability of Device Layer, a new addition to Path Visualization that is designed to enable "organizations to deliver superior application and service performance."
Device Layer is made to monitor highly complex, constantly changing networks. "IT teams have to dive into these complex networks to see where the problem might be occurring," says JT Eger, ThousandEyes' Communications and Marketing Leader. "Device Layer comes with complete end-to-end visibility for application delivery, making it super easy to see where the problem is occurring, what the problem specifically is, and how it's happening. If there is a problem, you can use Device Layer to dive even deeper into the device into the interface to see what information is being dropped, and find out why it's happening within minutes."
As an extension of Path Visualization, Device Layer is designed to provide network visibility into how network device behavior affects end-to-end service delivery, focusing on application performance and device health into each node. Device Layer gives visibility from Layer 7 to Layer 2, lets users go between these layers and provides a visualization of the network with additional diagnostic data.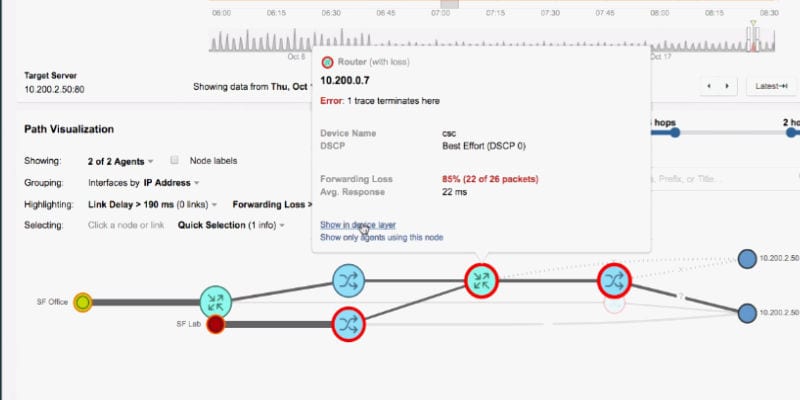 Device Layer's visualization and L2 Topology features allow users to monitor critical networks and track performance trends. When the infrastructure manager notices a problem with service delivery in the network, Device Layer not only indicates where the problem, is but why there's a problem in the first place. The context of that node includes information on the IP address, Differentiated Services Code Point (DSCP), average response time, interface time, and prefix. Device Layer also automates the end-to-end loss of any application data or packets, providing Path Visualization with information on the loss of data through the latency and jitter, the Transmission Control Protocol's Maximum Segment Size (TCP MSS), and the Maximum Transmission Unit (MTU). The Interface Metrics feature regulates device output and input, providing aggregate metrics for the device whenever data is lost.
Device Layer combines oversight for application performance, network topology, and device health to give users a detailed perspective into how the network affects service delivery. The solution can be complicated for new users because the complex topology can be a visual overload. Once users understand how the map is laid out however, the wealth of information presented through the network's nodes makes Device Layer an accessible and powerful network performance monitoring tool to use.
To learn more about ThousandEyes' Device Layer solution, click here. To learn more about the Path Visualization solution, click here. To read the full press release, click here.
To learn more about network performance monitoring vendors like ThousandEyes, check out our Buyer's Guide below.
Latest posts by Doug Atkinson
(see all)